Opinion
What should Israelis learn from MIT's Product Management program?
Taking lessons from MIT, Matan Ravid shares how Israelis can shift their focus from traditional MBA occupations to Product Management to help increase the number of innovative, international leaders coming from Israel
Product Management (PM) is the hottest role in the tech world. It is in demand since the top-percentile PMs are the future leaders of international tech companies. They can be the next C-suite executives or founders of innovative companies.

However, getting into Product Management is hard. If you ask 10 Product Managers how they got the job, you will hear 10 different stories.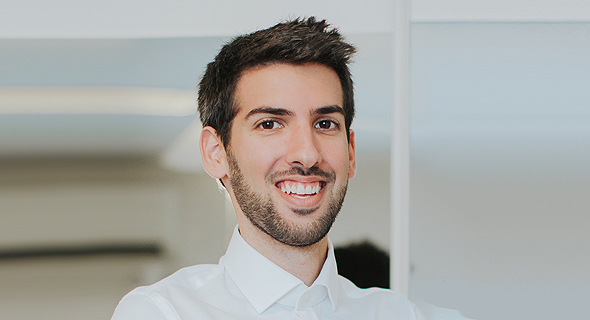 Matan Ravid is Product Manager, Technical, at PayPal. Photo: N/A
Hiring managers require experience and expect the candidate to showcase skills they have acquired throughout their career. This is a chicken and an egg problem: How do you get experience in a role that requires experience? How can one gain Product Management skills?
In 2018, I left my job as Head of Product at a small Israeli startup to pursue my MBA at MIT Sloan. This article details changes that Vivek Farias, a leading MIT professor with vast experience in product and the founder of Celect (acquired by Nike), my colleagues, and I have taken to restructure the Program Management program at Sloan.
I believe that Israeli business schools can learn from this transition. Israeli schools already optimize for one part of the PM funnel: they have the most qualified personnel in the market. Nevertheless, they lack programs that offer real-life PM experience. This is exactly what we have done at MIT.
History
MIT is known for its outstanding investment in immersive experiences and labs (known as "action learning"). The school motto is "Mens et Manus", which is Latin for 'mind and hand'. However, even at MIT Product Management is relatively a new study. In recent years, there has been a major shift from the "traditional" MBA occupations (Investment Banking, Consulting, etc.) to Product Management. I have seen many students from various backgrounds that wanted to shift to Product Management but were struggling to find the right tools. They could have studied Operations, Strategy, and Finance, but there were very few options to get Product training.
PM lab
The best way to learn Product Management is by doing. In 2017, PM club leaders at our school started a small student-led initiative that offered students to be assigned to a short product management internship during the winter break. Industry experience is a win-win: it assists companies with recruiting and allows students to put a good brand name and relevant domain expertise on their resume.
This was a great start, but the program had drawbacks: spots were very limited, project scopes were not fully screened, and students did not receive credits for their work. In 2019, we have worked with Sloan to transform this student-led lab into a formal class (so that students can receive credit by completing it), revamped criteria for projects, and expanded capacity. In addition, we were able to add Toast, one of the most established unicorns in Boston, to the program. For students, landing an internship with Toast puts a strong signal for future employers.
The result is astonishing: in 2019, 40 students have signed up for the program; in 2020 there were already 90 applications.
Reflecting, re-iterating, growing
We knew that gaining experience by itself will not be enough. All MIT labs complement the experience with theoretical material. Farias teaches a class focusing on core digital Product Management frameworks: how to identify user needs and product-market fit, how to perform A/B tests, etc. The class also hosts sessions with guest product leaders and experts in design thinking.
The class is one of the most demanded classes at Sloan and it was completely blocked to 1st-year students, due to the bidding system. With the new program, we made sure all participants of PM lab, all of whom are 1st-year students looking for their internship, will get a guaranteed seat in the class.
Moreover, a colleague and I have joined Farias as teaching assistants. With our vast product experience, we have fine-tuned the class to fit modern needs. For example, the session about analytics received much more importance that same year. This class gave students the chance to reflect on processes they have previously seen with their projects and try again: the final task asked students to pitch a new innovative product. The class was a great way to continue growing as a Product Manager.
Continued graduates' involvement
Recently, few former teaching assistants of Farias were invited to speak as guest speakers in the class. We all landed PM jobs with leading tech companies, and it was focal that we share our most recent experiences with current students. This continued involvement of product leaders in the program is absolutely a must for its continued growth: some of us may suggest roles for graduates in the future, others can serve as mentors to current students. With more graduates going into PM, and by retaining the relationship with graduates, the value of our community increases.
Thoughts about the future
The PM program at MIT Sloan is like a startup. Our vision is to make the #1 program for PMs in the world backed by luxurious MIT certificate. To make this dream a reality, we learn from mistakes and work fast to correct them.
I hope to see more Israeli schools go this route. I see a strong link between product management and entrepreneurship - MIT Sloan is clearly strong at both. The Israeli ecosystem has the ideal conditions to do the same. It is not an easy process nor a short one. However, this could help to even increase the number of innovative, international leaders coming from Israel.
Matan Ravid is Product Manager, Technical, at PayPal.