Apiiro wins RSA Conference Innovation Sandbox Contest
Previous winners include Imperva, Axonius, BigID, and SECURITI.ai
Code risk platform Apiiro was announced on Wednesday as the winner of the "Most Innovative Startup" award at the RSA Conference Innovation Sandbox Contest. The news comes just one day after the company was recognized by Gartner as a 'Cool Vendor' in DevSecOps on its annual list.

"We are excited and honored to be named the 'Most Innovative Startup' by the RSA Conference," said Idan Plotnik, CEO of Apiiro. "It's so hard to invent something completely new and get such recognition from the market, customers, and the industry-expert RSAC Innovation Sandbox judges. We look forward to continuing to innovate and help our customers solve their most difficult cybersecurity challenges."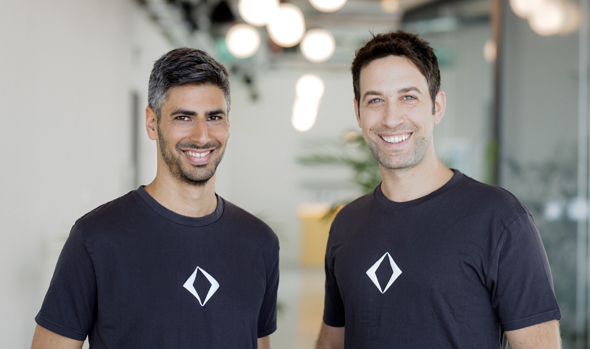 Apiiro founders Yonatan Eldar and Idan Plotnik. Photo: Omer Hacohen

Apiiro presented its platform to a panel of cybersecurity industry judges, which automates visibility, compliance assurance, and risk remediation across applications and infrastructure before code is sent to production. The RSAC Innovation Sandbox Contest is an annual contest where 10 emerging companies compete for the title of 'Most Innovative Startup' in cybersecurity. The contest is in its 16th year and in total, the top 10 finalists have received $5.2 billion in investment and seen over 50 acquisitions.

"There was no situation of a startup failing after being a finalist or winner in the RSA Innovation Sandbox," Plotnik told CTech earlier this month ahead of the announcement. "It's a big thing." Previous winners include Imperva, Axonius, BigID, and SECURITI.ai.

Apiiro was founded by Plotnik and Yonatan Eldar, who serves as VP R&D. It officially left stealth in October 2020 and has already raised a total of $35 million in a series A round.