OutSense expands its Series A funding with new investment from Longevity Venture Partners
The new investment brings the total round to $2.7 million to measure the health of stool samples
Outsense, which produces a toilet-based IoT sensor for detecting early signs of illness, has extended its Series A round with a new investment from Longevity Venture Partners. The new investment brings the round to a total of $2.7 million and marks the start of a new pilot program to detect clinical conditions via human waste later this year.

Longevity will start piloting OutSense's technology and the funds are being used for the product development and preparations for large-scale production. It will run in conjunction with CommuniCare Family of Companies, Longevity's parent company and a U.S healthcare enterprise with more than 90 facilities in the U.S. OutSense is currently conducting clinical trials in Israel and Japan.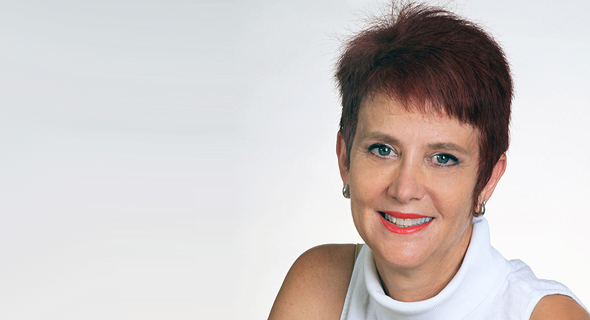 Yfat Scialom, CEO of OutSense. Photo: Osnat Krasnansky

"The access to real-use environments that the Longevity's investment brings to the table is invaluable," said Yfat Scialom, CEO of OutSense. "The ability to partner with a major U.S. health care provider serves as a signal to the market that the rules of the game can be changed. It signals that early detection of more diseases through our technology can save huge amounts in healthcare costs, and more importantly save lives. The pilot tests in the U.S and Japan, as well as the clinical trials in Israel, are an important milestone toward our plan to launch production and commercial sales which are planned for Q1 2022."

OutSense has developed an IoT device that can be attached to any toilet bowl. Using multi-spectral optical sensors, a light source, and an autonomous inspection device, it can scan human waste, send the data to a cloud-based analysis, and provide early indications of various diseases. Currently, the device can identify the blood levels in stool, which is often a sign of colorectal cancer and has been patented in the U.S, Japan, Europe, and China.

The company has also developed special applications for elderly care institutions that offer continuous monitoring and diagnosis of dehydration, urinary tract infections, diarrhea, constipation, and general monitoring of toilet routines for individuals.

"Our decision to partner with OutSense on this pilot is a win-win for advancing health outcomes forward," added Dr. Mathew Wayne, chief medical officer for CommuniCare. "As a company, we are always seeking innovative ways to transform the way we care for our residents and patients, and the OutSense vision and technology certainly shows enormous promise toward those efforts."

OutSense was founded in 2016 by Ishay Attar and the new investment is in addition to its initial Series A round from November 2020. Longevity Venture Partners is an early-stage venture capital fund that focuses on the healthcare, wellness, and 'silvertech' spaces.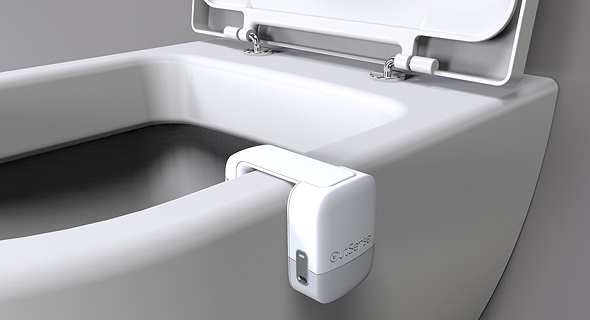 The OutSense device. Photo: Osnat Krasnansky