Opinion
How video games helped me realize my sexual identity
"Gaming made me feel confident and empowered. And in many ways, I think that's part of the magic that video games have and why we love them so much," writes Overwolf's Developers Community Manager Gal Alperovitch
The first thing I was asked in MapleStory was to choose my character's gender. I was around 13 years old, and it was the first MMORPG I ever played. I looked at the screen, but just couldn't make up my mind. It felt weird to be perplexed by such a simple question. I remember saying to myself, "Come on, this should be super easy. I mean, I'm a boy. Why is it so hard for me to just choose who I wanna be?" After a few minutes that felt like hours, I finally reached a decision: I'm a girl. Well, at least when I played MapleStory.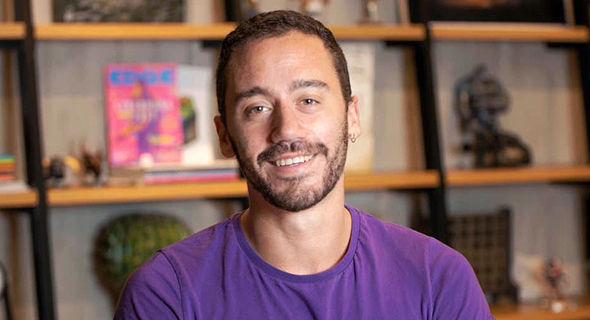 Overwolf's Developers Community Manager Gal Alperovitch. Photo: PR

Looking back, it all makes much more sense now. Yes, I'm a boy. But I was very confused about my sexuality back then. While my male classmates kept talking about girls and flirting with them, I kept playing hours and hours of video games by myself. Sure, I had fun — but it was also an attempt to avoid questions about my gender or sexual orientation, even if I didn't fully realize it at the time. So there I was, playing video games, hiding behind a female character. She had blond curly hair that I liked and a dress that I carefully picked for her. I even spent a couple of dollars on an extra nice one. During the two years I played MapleStory, I had hundreds of positive online interactions with characters in the game — both "boys" and "girls" (for all I know, they could have even been dogs sitting behind the keyboard). Even though I was a very shy, scared, and lonely kid at school — in MapleStory, in my own virtual world — the only thing that scared me was major boss battles. And even then, I had my virtual friends stand and fight by my side. Playing and leveling up together in the game allowed us to escape reality for a little while and forget who we were in the real world.

Gaming made me feel confident and empowered. And in many ways, I think that's part of the magic that video games have and why we love them so much. Games allow us to easily play almost any role we want. They allow us to dream and become something else, something we wish we could have been. In my case, gaming allowed me to question my sexuality. For others, it has allowed them to turn into a stronger, more masculine version of themselves after being bullied and called names at school. Now, don't get me wrong here. It's not that I encourage going through life pretending to be something you're not. But from my personal experience, I can say gaming really helped me go through adolescence and deal with a lot of the pressure that came with it. These moments of empowerment are experienced in-game, but can also teach us some valuable lessons and help in real life. That being said, these disguises in gaming can come in many shapes and forms — some of them less positive than others. I can recall hundreds of cases where I experienced homophobia, racism, and misogyny directed towards me or towards other players around me. Unfortunately, words like "fag," "gay," and "homo" are used frequently by online gamers interacting in video games.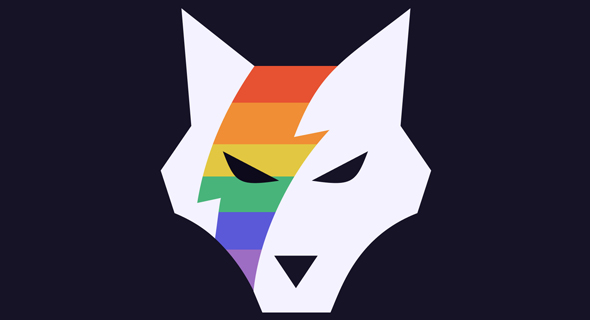 Gaming made me feel confident and empowered. Photo: PR

Gaming companies are aware of this phenomenon and have been taking an active stance to fight it recently. For example: Riot, one of the biggest game developers and publishers, has hired a team of researchers to study the social and antisocial interactions between players. And Blizzard, another huge company, has shared some stats on their efforts to reduce the amount of toxicity and abusive behavior among players. Many companies have started to tackle this issue, but there is still a lot of work to be done. A few weeks ago, Riot tweeted about kicking off their Pride month celebrations. In the comments section, however, the atmosphere wasn't as festive. The homophobia spoke volumes. With comments ranging from "Something we never wanted or needed" to "Ok, I'm going to leave this **** game," the whole section felt like one big toxic battlefield. Games are a way to escape. We often enter this playground to immerse ourselves in some new, exciting reality and turn ourselves into something we could otherwise only dream of becoming. These dots that connect us, these experiences we share, should teach us to show more empathy and courtesy towards those who are different from us. We should respect others who take this journey with us, and it should be reflected in the language that we use — both in games and outside of them.

Without a single doubt, there is a lot of serious educational work that needs to be done, by game developers and players alike. As more and more people in the gaming industry become aware of this issue, I believe we'll gradually see a change for the better. All in all, I think we're on the right path. Pride month has just begun, and I'd love it if each and every one of us could take a few minutes to reflect on the way we behave towards others while playing video games. "Am I proud of the way I interact? Is there something I wish I could do differently?" Asking ourselves these questions and answering them with compassion, understanding, and open-mindedness could lead us to more meaningful gaming experiences, and turn us into better human beings — in games and in real-life.

Gal Alperovitch is th Developers Community Manager at OVERWOLF