Pixellot partners with Supersport to broadcast South African sports
"Families' sports experience will never be the same," said Pixellot CEO Alon Werber
Israel's Pixellot, a provider of AI-automated sports production solutions, has signed an agreement with Supersport, a provider of pay-television sports coverage across Africa, and Nashua, a provider of integrated business solutions. The purpose of the agreement is to establish a high-school sports network to serve athletes, coaches, and scouts across Africa.

"As the leaders in AI-Automated video and analytics solution providers for sports, we are certain that many families' sports experience will never be the same," said Pixellot CEO Alon Werber. "In the U.S, we have already outfitted thousands of high schools and universities giving young athletes the ability to keep playing, providing coaches with the tools to keep improving, and affording communities with the opportunity to keep involved."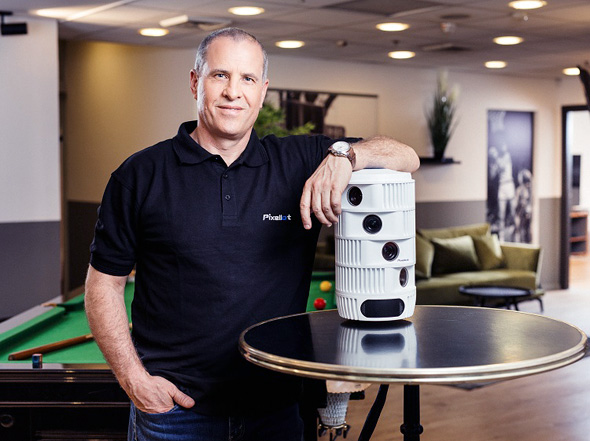 Pixellot CEO Alon Werber. Photo: Micha Lobaton

Pixellot systems can help with high-quality coverage of team sports without the need for camera operators or producers. Its system automatically captures, produces, and streams games and their highlights to any device, live or on-demand.

"I remember when I was young all I wanted was exposure to be seen," added Lukhanyo Am, a player from the South African national rugby team and brand ambassador for SuperSport schools. "But back in the day, unfortunately, I missed that opportunity. For me, as a rugby player who wanted a future in sport as a professional athlete, it took me quite a long route to get where I wanted to. I think being spotted at a young age and given the opportunity will play a huge role in developing our future champions. Fortunately or unfortunately, I was in a small school that wasn't recognized as a rugby school. I know how it feels to be unseen and not getting the opportunity to have a stage to display your talents. So, giving opportunities and grooming young talents will change their lives."

Barry Venter, CEO of Nashua, called school sports "the foundation upon which sporting nations are built," adding that the company is "happy and proud to be an integral part of this revolutionary initiative."

Marc Jury, CEO of Supersport, added: "One of the biggest inhibitors for broadcasting more sport, at whatever level, is the cost production. The Pixellot camera technology is pretty amazing in that you effectively have one camera that you can seat on top of the sports field, and it uses AI to track the ball. So no longer do you need multiple cameramen and women to be at any one particular venue."

Pixellot's technology is currently being used by thousands of high schools and universities. In the U.S., The National Federation of State High School Associations (NFHS) currently streams 70,000 games per month from 9,000 locations. Founded in 2013, it has since produced over one million live games from 15,000 venues in 55 countries. Supersport is a broadcast aggregator of sporting content across sub-Saharan Africa.