Align Technology prepares to hire 150 Israelis in 2021
The company intends to add to its 500-strong team of employees in the country
Align Technology, a medical device company, has announced plans to continue its Israeli expansion by intending to hire 150 more employees for its Israel offices in 2021. The new employees will join 500 Align employees currently already in the country and will support iTero scanners and local commercial operations.

"Align has been expanding its presence in Israel over the past few years, and we are proud to be recognized as an employer of choice as we drive the adoption of digital dentistry and the Invisalign system in Israel," said Yuval Shaked, senior vice president and managing director, Align Technology, iTero scanner and services business. "This investment in recruiting additional talented people to join the Align team will enable us to continue our commitment to continuous innovation and bringing the latest technology to doctors and their patients around the world as we transform smiles and change lives."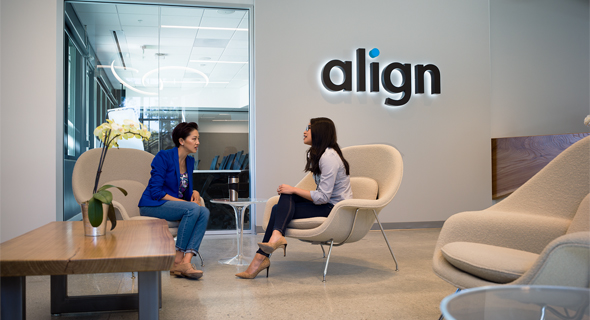 Photo: Align Technology

Align Technology operates a hi-tech sector in Or Yehuda and is responsible for the design and development of the iTero intraoral scanner and services. Teams there work with technologies such as system engineering, end-to-end cloud architecture up to the firmware level, optics, algorithmics, artificial intelligence, machine learning, DevOps, automation, mechanics, and advanced electronics.

The company was founded in 1997. It designs, manufacturers, and offers the most advanced clear aligner system in the world and has helped doctors treat over 10.2 million patients with the Invisalign system.