Opinion
In becoming "scale-up nation" focusing on the customer has played an outsized role
"The innovation that exists in this tiny strip of land on the Mediterranean is breathtaking, and it's poised to continue to reach new heights," writes Sharel Omer of Affogata
The numbers are nothing less than awe-inspiring. Israeli tech companies raised $10.5 billion so far in 2021 (more than all of 2020). The ecosystem now boasts 50+ unicorns - up from 20 a little more than a year ago - and Israel is unrivaled as the country with the most startups per capita in the world. The journey from a startup nation to a scale-up nation is complete, but one of the primary shifts not called "SPAC" that led to the miraculous transformation has remained in the shadows. That monumental change is Israeli entrepreneurs finally investing in brand image and customer success.

While deep tech and cyber have been Israel's historical strong points, the recent growth of B2C startups in Israel has forced companies to consider the end consumer as never before. Gaming platforms, fintech startups, and health tech are all a considerable part of Israel's rapidly growing unicorn club and the investment environment is driving that shift even further. In a recent Facebook survey with participation by leading VCs, 62% stated that healthtech is a new industry they will be looking to invest in, and other B2C offerings also showed impressive numbers vis-a-via investor interest - Gaming (46%), Productivity SaaS tools (38%), e-Commerce (35%), and B2SMB (Business-to-Small-and-Medium-sized-Business) solutions (27%).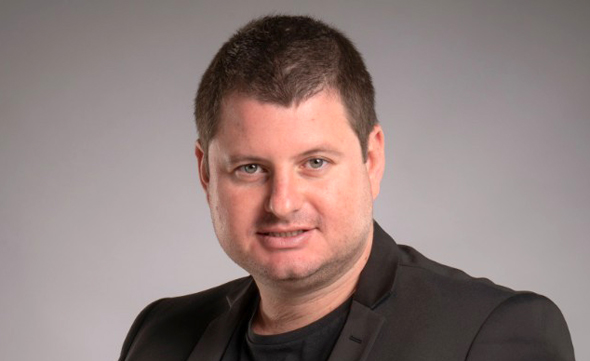 Sharel Omer, CEO & Co-Founder of Affogata. Photo: Studio Reiss.

Yet, the change in Israeli companies' brand and customer success approach isn't just allowing them to join the unicorn club; it's also setting them apart. Lemonade has acquired customers rapidly, and a large part of that is because they have a brand based on the public good. They filed to go public as a B-Corp non-profit, which they publicly tout and put their giveback program front and center. That do-good public image makes them a likelier choice to consumers in the same way that Toms became a go-to sandal because of its buy one, donate one model. A friendly brand image coupled with good tech is always better than the latter on its own, and the proof is on public display.

The same breaking from tech norms and willingness to try new things that made Israel a startup hub is establishing it as a scale-up hub focused on the customer. My own experience as head of a customer intelligence platform serves as a perfect example. First, it would have been exceedingly difficult to raise a round or gain large enterprise customers as a platform focused on connecting brands to their customers even 5+ years ago, yet today we raised funds and are growing rapidly around that very idea. Second, we've been able to work almost exclusively with nearly a dozen Israeli unicorns despite our short history. That customer base was made possible because of the willingness of Israeli companies that have already scaled to try new things and to do so in the realm of customer success and brand image.

Sometimes it's just easier to speak with someone who comes from the same culture as you, and that's ok. Whereas Israelis would typically look at selling ice to an eskimo as a challenge to be eagerly taken on, the tech scene has increasingly kept R&D Israeli-dominated while tapping locals for customer success, marketing, and sales roles. Within Israel, talented immigrants from the US, France, and elsewhere constitute a valuable resource and as companies grow, having a "field office" with sales marketing and branding professionals is increasingly the norm. That delineation has undoubtedly led to better communication and far fewer issues than in the past.

The innovation that exists in this tiny strip of land on the Mediterranean is breathtaking, and it's poised to continue to reach new heights. The metamorphosis into a scale-up nation and continued growth of large successful companies has been and will continue to be driven by pairing Israeli innovation with a customer-centric approach. The shift to B2C, the public success of Israeli companies focusing on brand image, and willingness to both try new customer-focused solutions as well as outsource to locals has all played a role. It's impossible to say what's next - an Israeli-built equivalent of Facebook or Google? It may seem outlandish, but if you will it, it is no dream.

Sharel Omer is the CEO & Co-Founder of Affogata, a customer intelligence platform.