BreezoMeter closes $30 million round led by Fortissimo Capital
The Israeli startup aims to monitor air quality and improve people's health by using atmospheric data that is acquired through multiple sensing stations, AI, and machine-learning algorithms
Israeli startup BreezoMeter announced on Monday the close of its $30 million Series C funding round. The new funding, first reported in Calcalist, brought its total funding to date to $45 million.

The round was led by Fortissimo Capital, a leading Israeli private equity investment fund with $1.6 billion under management. Entrée Capital, which has backed BreezoMeter since its founding together with existing investors JumpSpeed Ventures, Launchpad Digital Health, AxessVentures, Goldacre Ventures and idinvest Partners also participated in the round.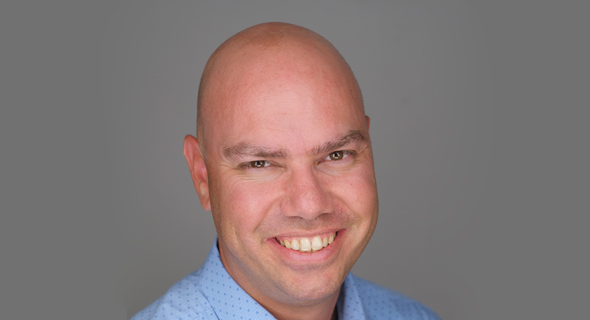 BreezoMeter CEO Ran Korber. Photo: BreezoMeter

BreezoMeter aims to monitor air quality and improve people's health by using atmospheric data that is acquired through multiple sensing stations, AI, and machine-learning algorithms that are trained to recognize and detect several different types of pollutants. BreezoMeter's technology aims to monitor and report on air quality and inform people so that they may take precautionary steps ahead of time. The company was co-founded in 2014 by environmental engineer CEO Ran Korber, who decided that existing technology didn't adequately address these concerns, and Emil Fisher. Korber's wife also suffers from asthma, so he understood the problem first-hand.

Companies, including AstraZeneca, Bosch, Dyson, Verizon Media, L'Oréal and hundreds of others, currently use BreezoMeter's Air Pollution, Pollen and Fire APIs to deliver air quality recommendations to consumers through their mobile apps, smart home IoT devices, cars and other connected experiences.

Over the next year, BreezoMeter plans to triple its employee roster and create new collaborations with hundreds of international companies.

BreezoMeter combines data from multiple sources — including more than 47,000 sensors worldwide, meteorological data and satellites that track weather, fire and sandstorm events, as well as live traffic information. It detects 17 species of pollen and 34 different pollutants, allowing it to forecast air pollution up to 96 hours and allergens three days ahead of time.

"Demand for our environmental intelligence has only grown since the pandemic shone a spotlight on respiratory wellness and now, hundreds of millions of people use the information BreezoMeter provides daily," said Ran Korber, CEO at BreezoMeter. "Our models predict environmental hazards, like pollen and forest fires, which have a negative impact on respiratory health. We use this data to deliver real-time recommendations so people can avoid these dangers."