Spotlight
Yoran Imaging hopes to seal the deal and change the industry
Based on military technology, the Israeli company developed a packing monitor system already used by major conglomerates that "for the first time can visualize the sealing process and apply artificial intelligence"
Company: Yoran Imaging

Product: Thermal imaging packaging analytical monitoring system

Raised: $1.5 million

Round: Seed

Founded: 2016

Founders: Eran Sinbar and Yoav Weinstein

"We know for sure we hit the target, there is a need and we have the right technology, we know it," said Eran Sinbar, the CEO and co-founder of Yoran Imaging with confidence in an interview with CTech. Sinbar proudly described his company's application of thermal imaging and artificial intelligence for packing analytical monitoring. "We are a disruptive technology and disruptive company in a worldwide industry. Today when you buy any product like potato chips, yogurt, pharmaceutical drug, even a product that goes in a surgery room, you assume it is sealed in its package. But what people do not know is that there is no way to test it in-line."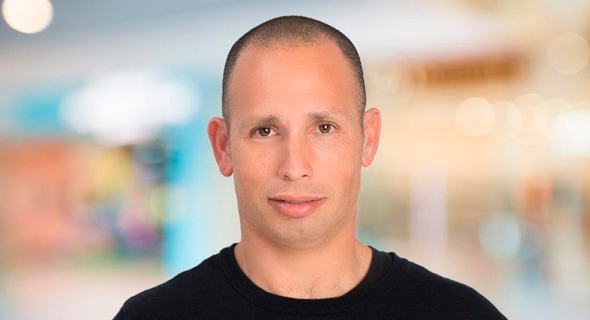 Yoran Imaging CEO and co-founder Eran Sinbar Photo: Zara Brooks

"Our thermal cameras can see the heat pattern. For example, when you pack Bamba into its bag, you seal it in three places, two horizontal sealing lines, and one vertical," he explained. "We can see the heat pattern just after the sealing phase, and we can take this image and apply very advanced thermal imaging that looks like 3D, and we apply our real-time algorithms to it, and then we can make a decision if it is sealed or not, and if not we take it out of the line."

It is not surprising to learn that the thermal technology Yoran Imaging relies on was originally developed for the battlefield, once you know that both Sinbar and Yoav Weinstein, the company's co-founder and CTO, come from the defense industry. "Both Yoav and myself were team leaders in Rafael's semiconductor devices R&D," Sinbar said. "We felt we should take our experience out of the defense industry and into civilian life."

So far it seems, their pivot is paying off. The company has already passed its proof of concept stage, completed several pilots, and is operating on the production floors of some major global conglomerates. "We are operating on the Bamba line, so that's Nestle, Tapuchips line, which is PepsiCo, and we are entering Colgate abroad. These huge international companies want to have zero defects, you cannot have that without in-line monitoring," Sinbar explained.

Furthermore, the company raised $1.5 million in its seed round and received a $1 million grant from the European Commission's Horizon 2020 initiative. Currently, Yoran is gearing up for another fundraising run, eyeing an up-scale to meet demand. "We are go-to-market, our service is being sold, now we have huge demand from Colgate in Europe, in the U.S. in India, in Malaysia, in Thailand, in Australia, and in order to grow we are going into a new round," he said.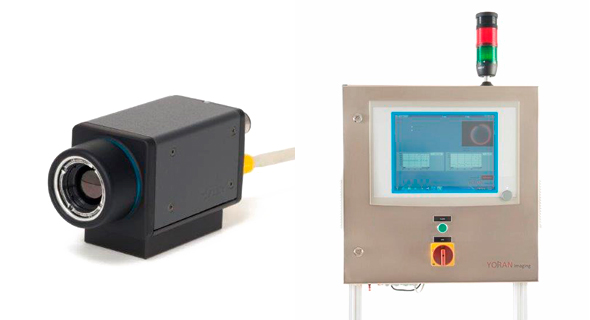 Yoran Imaging's packing monitoring system Photo:Zara Brooks:

When discussing the company's place in the market and its future, Sinbar recognizes the industry's practices and changes enabling the company to carve its niche. "The way it is done today is by primitive sampling, they take one Bamba bag out of a thousand and put it in a bucket of water looking for air bubbles, which is not good enough for zero defects," he said. "Another trend is their goal to move towards fully recyclable and fully sustainable packages, for that they have to change their material from aluminum and plastics to bio-plastic, however, due to this change their sealing integrity will decrease, and they need our in-line 100% monitoring."

With that being said, he also sees some challenges for the startup, mainly from growing competition saying "everyone is still in the startup phase, we assume we lead this process, we assume we have the most experience, but there is no doubt that there is a time-to-market issue and we should run fast." There has also been some pushback from the factories' floors. "It is bringing high tech into conservative technology sites and that's a challenge. And you have to be very good because they will not give you a second chance.

"We can, for the first time visualize the sealing process and apply artificial intelligence and by that, we changed the industry. We reach 100%, we generate data, we reduce waste, we improve line productivity and protect our clients' brands."