TripleW receives $2.6 million grant from EU for its lactic acid for food waste
The Israeli company received €2.2 million out of the total €6.7 million awarded to all of the companies in the consortium
Israeli company TripleW, which converts organic waste into bioplastics, has received a €2.2 million ($2.6 million) grant from the European Union as part of a consortium of companies part of WASTE2FUNC, a Horizon 2020 program. The consortium develops everyday consumer products such as cleaning materials and packaging made from food waste and agricultural waste using biotechnological processes.

TripleW, which is a portfolio company of the Millennium Food-Tech Public R&D Partnership, received €2.2 million out of the total €6.7 million ($7.9 million) awarded to all of the companies in the consortium. As part of the WASTE2FUNC project, the company will immediately receive an initial sum of around €650,000 from the EU, with the balance to be transferred in stages in accordance with a development plan.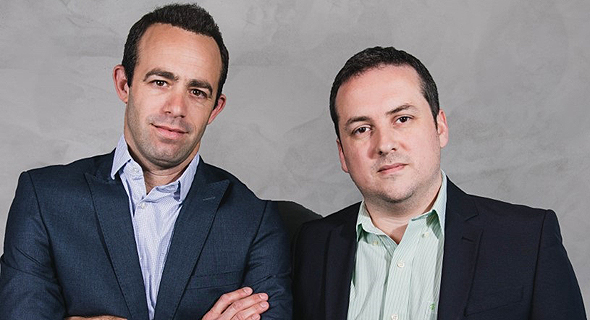 TripleW co-CEOs Tal Shapira and Amir Oranim. Photo: Yuval Levy

TripleW was founded in 2015 and produces a lactic acid derived from food waste that can be used in a variety of products developed at its base in Antwerp, Belgium. Millennium Food-Tech focuses on companies that operate in tailormade food, alternative proteins, reduction of food waste, smart packaging, AI, and new food ingredients. Led by CEO Chanan Schneider and its Chairman Guy Rosen, the partnership has raised NIS 94 million ($30 million). Its portfolio has four companies including SavorEat, a developer of plant-based meat alternatives, and Aleph Farms, which has developed cultivated meat and recently raised $105 million.

The objective of WASTE2FUNC is to show the viability of sustainable waste streams to increase their value. It aims to do this by creating several cross-sectoral interconnections in bio-based economies such as farming, waste collectors, and personal care sectors.