Medtech startup Nym Health raises $25 million
The Israeli company, which developed a platform that automates and analyzes medical coding, was supported by Addition and previous investors
Israeli startup Nym Health raised $25 million in a round led by Addition. The company has developed an AI-based platform for the medical coding of patients' files, automating the billing process and insurance claims, a process done manually to date.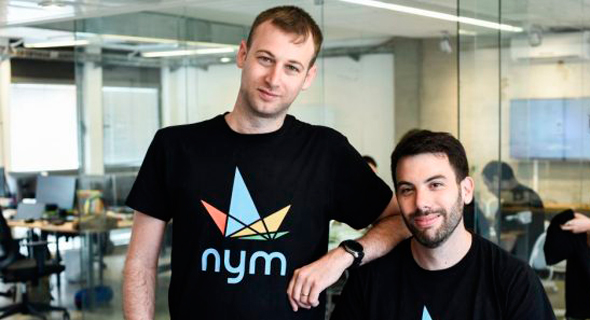 Nym Health founders Amihai Neiderman (left) and Adam Rimon Photo: Nym Health

This current round comes only several months after the company's Series A funding round, which was led by GV (Google Ventures) and raised $16.5 million. The latest round included funds from existing investors GV, Dynamic Loop Capital, Tiger Global, Lightspeed, and Bessemer Venture Partners.

Nym's platform connects to existing systems in clinics and hospitals and is able to analyze the medical information in patients' files. It can recognize medical terms, understand its narrative and generate billing codes for insurance companies automatically. The company is transforming an all-manual process performed by hundreds of thousands of encoders, into an automated process, with no human involvement at all.

Nym is currently working with a number of medical networks in the U.S. and is deployed in about 40 hospitals and physician groups.

Amihai Neiderman, CEO and co-founder of Nym said that "the sole reliance on the human workforce to perform critical, ongoing work in the American health system led to a situation where health organizations can not grow quickly and adapt to changing circumstances in the market. The coronavirus outbreaks in countries like India have led to voids in encoding manpower, as most of them come from these countries. As a result, many medical institutions found themselves without an economic solution during the pandemic, and we have seen a significant increase in demand."

Nym was founded in 2018 by Amihai Neiderman and Adam Rimon. The company currently employs 54 people, 45 of them in Israel and the rest in the U.S.