MeMed's Covid-19 severity test receives its CE Mark to predict severe outcomes
The 15-minute test runs on the company's point-of-need platform, MeMed Key
Israeli diagnostic tool for infectious diseases, MeMed, has today announced that it has received the CE Mark in Europe for its new disease management solution called MeMed Covid-19 Severity. The solution can measure proteins from serum samples and applies machine learning to stratify the risk of a patient likely to experience severe outcomes from the disease.

"I'm excited to begin deploying a pioneering solution to help identify Covid-19 patients at risk of severe outcomes, empowering physicians to manage what is increasingly likely to become an endemic situation," said Eran Eden, MeMed's co-founder and CEO. "MeMed Covid-19 Severity is also relevant for authorities contemplating preparedness for future pandemics. This is another exciting step in the company's long-term vision of harnessing the power of the host immune response in order to transform the way infections are detected and managed."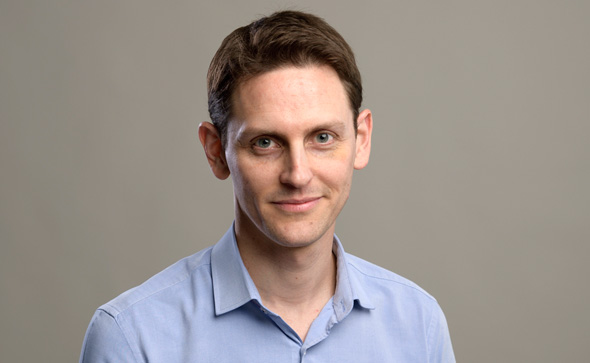 MeMed CEO Eran Eden. Photo: MeMed

MeMed Covid-19 Severity is a 15-minute test and runs on the company's point-of-need platform, MeMed Key. Its aim is to help physicians spot who may benefit from escalated care and who may be safely discharged from the hospital and able to self-isolate at home.

"Highly sensitive and accurate diagnostic and prognostic tests are key tools for clinicians," affirmed Sergey Motov, MD, Professor of Emergency Medicine, Maimonides Medical Center. "As an ER doctor myself, I am fascinated by the potential for host immune response technologies to help predict patient outcomes. Tools like MeMed Covid-19 Severity are a win-win solution: doctors can assess the likelihood of patients suffering from severe complications, enabling tailored treatments or discharge if the risk of deteriorating is low."

The new solution will be available in Europe directly from MeMed for priority countries and via commercial channels for other less-serious nations that currently have a stronghold on the disease. Currently, the Delta variant of Covid-19 has stopped many governments in their tracks in their attempts to reopen their countries and save their economies. In the last two weeks, Germany has seen a large spike in new cases, France saw protests against its government, and the EU has failed to reach its 70% vaccination target. The United Kingdom left the union in 2020 and has seen cases drop by 15,000 in the last week.

MeMed was founded in 2009 by Eden and Kfir Oved, who serves as CTO and Chairman. Its goal is to translate signals from the immune system and translate them into insights, helping how diseases can be diagnosed and treated. It has received $130 million in fundraising and grants from 11 investors, including the European Innovation Council, OurCrowd, and others.