Fireblocks raises $310 million at $2 billion valuation
"We want to show everybody that we have a lot of money. The institutions with which we work like to cooperate with organizations that have a lot of money," said Fireblocks CEO Michael Shaulov
Israeli cryptocurrency security company Fireblocks, which develops a secure platform for the transfer of digital assets, announced on Tuesday that it has raised $310 million in Series D funding at a $2 billion valuation. The round was co-led by Sequoia Capital, Stripes, Spark Capital, Coatue, DRW VC and SCB 10X, the venture arm of Thailand's oldest bank, Siam Commercial Bank, whose investment marks the third global bank to invest in Fireblocks alongside BNY Mellon and SVB Capital.

Fireblocks raised $133 million in Series C just four months ago. Calcalist revealed in June that the company was being sued for the loss of $75 million worth in cryptocurrency Ether.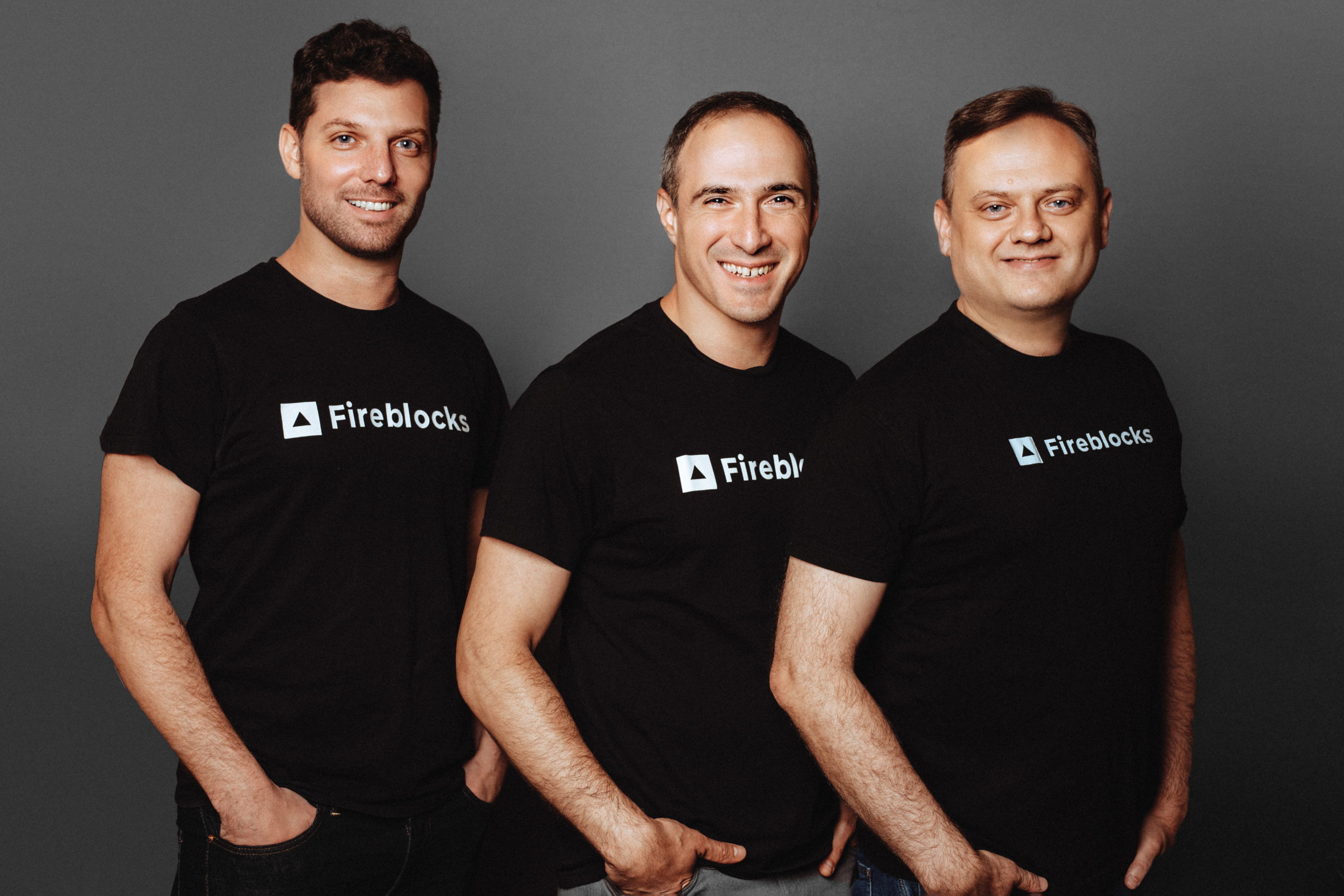 Fireblocks co-founders. Photo: Yulia Nar

Fireblocks co-founder and CEO Michael Shaulov told Calcalist that "the legal proceedings had no effect on the funding round as, with all due respect to their lawsuit, it is clear to me what the result will be." Shaulov, who sold his previous startup Lacoon to Check Point six years ago, added with a smile that "Gil Shwed won't be buying us this time."

Most of the funding will enter the company's accounts, but part of it has been allocated for secondary deals, with the company allowing employees to sell some of their shares.

Shaulov told Calcalist that the round had one main important goal which was to send a message to the market that Fireblocks is an independent company and is here to stay. "Over the past year, there have been many mergers in our sector which added anxiety to the market. PayPal bought an Israeli company and one of our other competitors was also acquired. This funding round is a very important message for the market that we are not for sale. There aren't many players in the market that can currently acquire us. We want to show everybody that we have a lot of money. The institutions with which we work like to cooperate with organizations that have a lot of money."

Shaulov also added that "we will recruit more people to our team which helps financial institutions enter this new world. This is a new team that helps traditional players enter the crypto world. We are growing at a crazy rate. We have 500 clients today compared to 150 six months ago. We have also grown from 60 to 150 employees during this period."

The crypto market has experienced plenty of volatility over recent months. "The volatility is good for us because our business model is based on the movement of assets. The month of May was our best month even though Bitcoin fell," explained Shaulov.

Since its inception in 2018, Fireblocks has raised a cumulative total of $489 million from the leading global VCs in the fintech, blockchain and cybersecurity space including Cyberstarts, Eight Roads, Tenaya Capital, Swisscom, Paradigm, Ribbit Capital, and Coatue. The company also has an illustrious list of private investors including: Shlomo Kramer, Marius Nacht, Mickey Boodaei and Nir Zuk. Other investors include Yevgeny Dibrov, co-founder and CEO at Armis Security and Nadir Izrael, co-founder and CTO at Armis.

Fireblocks was founded by three serial tech entrepreneurs, Michael Shaulov, Idan Ofrat, and Pavel Berengoltz. Shaulov and Berengoltz previously co-founded Tel Aviv-based startup Lacoon Mobile Security, which was acquired by information security company Check Point Software Technologies Ltd. for $100 million in 2015.

The company plans to double its workforce in its Tel Aviv R&D center by the end of the year to 200 employees.

The Fireblocks platform propagates the expansion of digital asset use cases beyond bitcoin into payments, gaming, NFTs, digital securities and ultimately allows any business to become a digital asset business. Fireblocks' technology can be white labeled for crypto custody solutions, allowing new and established financial institutions to implement direct custody on their own without having to rely on third parties.

Expanding its services globally, Fireblocks now supports many of the world's biggest banks in addition to leading crypto-native exchanges, lending desks, hedge funds, OTC desks, and market makers like Revolut, BlockFi, Celsius, PrimeTrust, Galaxy Digital, Genesis Trading, crypto.com, eToro and others.

Blockchain technologies are being integrated into the financial sector at an incredibly rapid pace, with banking identified as the sector containing the highest distribution of blockchain market value. Recent statistics point to the increase in digital asset users, as the number of registered blockchain wallets in the second quarter of 2021 was more than 70 million, up from 10.98 million in 2016. By 2022, it is projected that more than one billion people will be utilizing blockchain wallets.