Appointments
Finastra appoints Oren Marmur as Israel General Manager, Payments
Before joining Finastra, Marmur led business activities and solution sales for Amdocs Technology
Finastra has announced that it has appointed Oren Marmur in the role of General Manager, Payments, in a position that is based locally in Israel. In his role, Marmur will head the Israel office, which includes 450 employees, and lead the Payments Growth business, delivering end-to-end payments solutions to customers around the world. His focus is going to be on supporting new and existing customers on their digital transformation journeys.

"I'm excited to bring my experience in modernization, digitalization, and cloudification from the telecoms sector to the world of fintech," said Marmur following the appointment. "Finastra is a leader in this space and I have been impressed by the company's clear mission to become the number one open platform for innovation in financial services, through FusionFabric.cloud, and its strategy around orchestrating the global software ecosystem for providers and consumers in this sector. The opportunity to accelerate the transition of our customers to the cloud, to enable an open ecosystem for innovation and partner integration for payments, represents huge growth potential."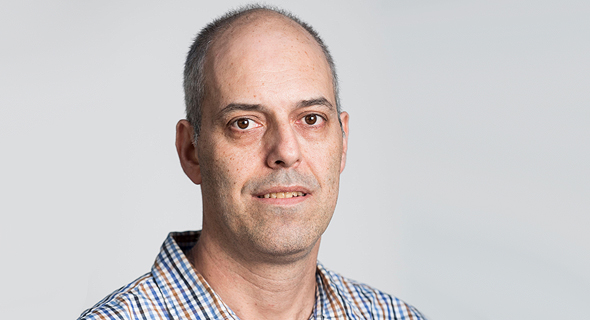 Oren Marmur, Finastra's Israel General Manager, Payments. Photo: Ron Burkin

Before joining Finastra, Marmur led business activities and solution sales for Amdocs Technology, its core product line, which focussed on digital evolution for communication service providers. Before that, he was CEO at Mishor 3D, CEO at Mobix Wireless Solutions, VP and Head of Optical Networking and CESR Line of Business at ECI Telecom, and founder and CEO of FlexLight Networks.

Marmur will be under Eli Rosner, the Chief Product and Technology Officer. Commenting on the appointment, Eli said: "Payments is an exciting growth area for Finastra and we are confident that Oren will help drive the evolution of our business so that we can reach our full potential and provide our customers with the highest levels of quality service and innovation. His leadership and deep technology experience lends itself well to our vision around helping our customers to achieve digital transformation and embracing the cloud."

Finastra provides financial services software for retail banking, transaction banking, lending, and treasury and capital markets. According to the company, 48 of the top leading 50 banks use Finastra's technology. It has offices in Israel and is headquartered in London, UK.