Cyber startup Cyolo raises $21 million Series A for Zero Trust solution
The Israeli startup aims to accelerate the growth of cloud-based zero trust models with a platform-agnostic solution that reduces the risk to an organization's digital assets and data
Cybersecurity startup Cyolo announced on Wednesday that it has secured a $21 million Series A funding round led by Glilot Capital. The round also included a strategic investment from National Grid Partners and Merlin Cyber and additional support from existing investors Flint Capital, Global Founders Capital and Differential Ventures.

Cyolo was founded in 2020 by CEO Almog Apirion, CTO Dedi Yarkoni, and Chief Architect Eran Shmuely. The company employs 27 people and had previously raised $4 million.

As the business landscape continues to shift and major cyber incidents become more frequent, global governments are taking swift action on cybersecurity by accelerating the adoption of new security best practices built around Zero Trust Architecture. Cyolo aims to accelerate the growth of cloud-based zero trust models with a platform-agnostic solution that reduces the risk to an organization's digital assets and data. Cyolo's technology ensures security for the new work dynamic where users are located everywhere, and resources are scattered across networks and platforms.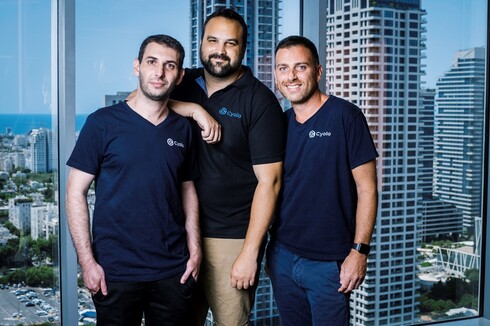 Cyolo co-founders. Photo: Courtesy

"Cyolo is solving a critical problem by giving customers an agile and easy-to-integrate solution that allows them to have full visibility and control," said Almog Apirion, CEO and Co-Founder of Cyolo. "The timing is right to expand into new markets, and this investment enables us to further execute our vision of transforming secure connectivity from network-based to identity-based, in order to provide organizations with a solution for their current and future needs. This round will allow us to accelerate growth and R&D efforts, and help new customers easily navigate the transition to Zero Trust."

Glilot Capital Partners Co-Founder and Managing Partner, Kobi Samboursky, said: "We have been tracking Cyolo and other Zero trust technologies for quite some time and Cyolo's product execution is the best we've seen. Cyolo has grown exponentially and its roadmap and vision for the future of secure connectivity aligns with market needs."