Riskified to hit NYSE at $3.3 billion valuation
Israeli fraud management platform raised higher-than-expected $368 million in IPO thanks to high demand
Tel Aviv-based online payments fraud prevention company Riskified will begin trading on the New York Stock Exchange on Thursday at a $3.3 billion valuation. The company announced on Wednesday night that the pricing of its initial public offering of 17,500,000 Class A ordinary shares was ultimately set at $21, meaning it raised $368 million. Riskified announced last week that it expected the price of shares to be between $18 and $20 per share, however, was eventually able to increase the price due to high demand.

17,300,000 Class A ordinary shares were on offer, as well as 200,000 Class A ordinary shares sold by Riskified's co-founder Assaf Feldman. Feldman will still maintain a 9.5% stake in the company following the sale, the same as co-founder CEO Eido Gal. The underwriters will have a 30-day option to buy an additional 2,625,000 Class A ordinary shares from Riskified at the initial public offering price. Riskified's shares will be listed under the ticker symbol "RSKD".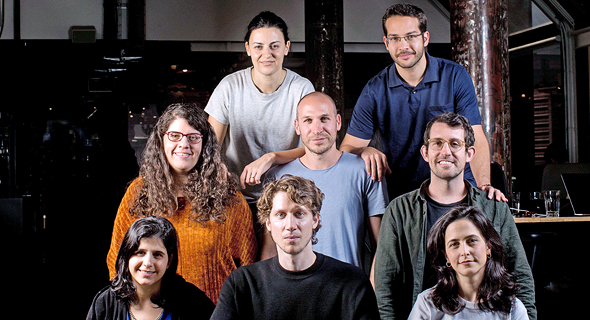 Riskified executives. Photo: Amit Shaal

Riskified, which works with retailers like Macy's and Wayfair, generated revenue of $169.7 million in 2020, up from $130.6 million in 2019. During the first quarter of 2021, revenue climbed 54% to $51.1 million. Riskified generated a net loss of $11.3 million in 2020, whereas it posted a loss of $14.2 million a year prior.

Goldman Sachs, JPMorgan, and Credit Suisse are acting as the lead book runners for the proposed offering.

Founded in 2013 by CEO Eido Gal and CTO Assaf Feldman, Riskified's products for online retailers utilize machine learning algorithms and user behavioral analytics to prevent account takeover, monitor payments, and detect fraudulent transactions. The company has raised $229 million to date.

Riskified's most recent round was led by New York-based General Atlantic. Minneapolis-based Winslow Capital participated in the round, as did existing investors Qumra Capital, Entrée Capital, and Pitango Growth.

Riskified was ranked first in Calcalist's 2019 annual list of most promising startups.