Work routines are a lot more flexible post-Covid-19, says Riskified's VP of HR.
The workforce has seen many changes in 2020, but for Riskified not all of them have been negative, as Rotem Amitai tells CTech
The coronavirus (Covid-19) pandemic has caused millions of offices to adapt to new work strategies. But just as organizations need to find the best way to adapt to their employees' requirements, employees also need to learn to adapt themselves as they work from home.

"One positive we're seeing is that employees have more flexible schedules," explained Riskified's VP of HR, Rotem Amitai. "Many people had previously been commuting to the office from outside the city, so they have freed up that time in their day."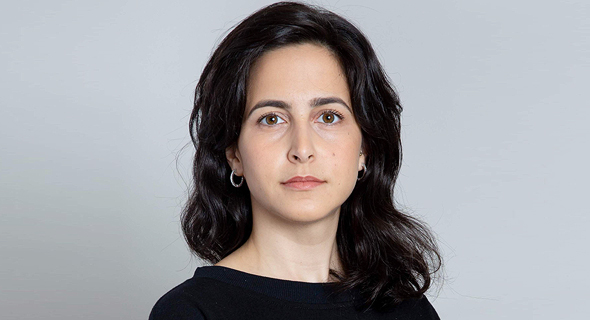 Riskified's VP of HR, Rotem Amitai. Photo: Sarale Gur Lavie
A global workforce in many different time zones lets employees be able to build their days in ways that are most effective for them. Amitai joins CTech as part of its 'HR Post-Covid' series to discuss how the pandemic affected employee routine and collaborative culture as a whole.
1. Company Name
Riskified
2. HR Leader
Rotem Amitai - VP of HR
3. Field of Activity
Riskified helps eCommerce businesses realize their full potential by preventing fraud while growing sales. Merchants lose billions of dollars to legacy fraud solutions, payment failures, and high-friction verification methods. They end up leaving "money on the table" in key global markets due to fear of fraud. Riskified uses powerful machine-learning algorithms to recognize legitimate customers and keep them moving toward conversion so that merchants can safely approve more orders, expand internationally, and fulfill omnichannel flows while providing a frictionless customer experience.
Our AI platform collects and analyzes numerous data points for each and every translation to spot patterns that no one else sees, recognizing opportunities for increased revenue and reduced risk. Through a combination of technological expertise and unique positioning, we prevent fraud so that shoppers, merchants, and banks can focus on commerce. And, by sitting at the intersection of billions of global shoppers, millions of merchants, and thousands of banks, we're able to improve communications and efficiency in a way that no individual merchant or bank ever could.
4. Number of employees/location
The company has 578 employees across three locations - Tel Aviv, New York City, and Shanghai. Tel Aviv is home to Riskified's R&D Center with 150 engineers and data scientists.
5. Professional background of HR Manager
Since joining Riskified as the sole HR person seven years ago, I helped grow the company's presence worldwide and built the HR department. I now manage a global team of HRBPs, the Tel Aviv and Shanghai recruiting teams, and the company's Tel Aviv site.
6. On a scale of 1-10, how much did the coronavirus pandemic disrupt operations at the company?
I would say 4 or 5.
At the onset of Covid-19, we weren't sure how the situation would affect the eCommerce landscape. So, we closely monitored the reaction of the market and then leaped into action. We offered immediate assistance to our global merchants, supporting them, and acting as a partner in an uncertain and rocky time. We soon saw that shoppers changed their buying habits by shifting the majority of their activity online, so merchants - and Riskified - had to adapt to that new reality. By acting quickly and decisively, with a high level of flexibility, and at the same time, ensuring that our team had all the tools to work remotely, the company's operations were continuous and smooth.
The switch to work from home (WFH) was challenging at first, mostly due to the sheer speed in which we were made to go from the day-to-day in the office to working at home - with children, families, and many new factors in the mix. We were less worried about the effect on our employees' performance than we were about the impact on personal relationships and the spontaneous collaboration that is commonplace in our office culture. I'm happy to say that our team adjusted quickly, and we have put practices in place that have helped our team members - from special sessions for managers on managing remotely to sharing more frequent updates from leadership about the state of the business.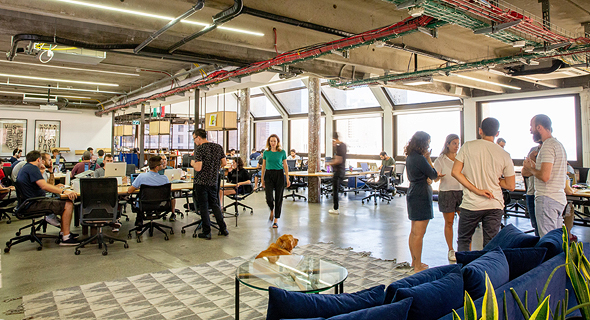 Riskified's office. Photo: Sarale Gur Lavie

In terms of recruiting, we moved our entire process online - from the initial interview to offer to hire. This was new for us, but our team adapted and we have made it a success. As our new hires participated in global onboarding week on Zoom even before Covid-19, onboarding employees remotely was easier for us and we have put an emphasis on ensuring that new team members feel integrated into the company.

In all, we were able to observe, react, and create new processes that have enabled us to continue to provide our customers with the level of service to which they have become accustomed and our team members with the support, learning, perks, and benefits typical of Riskified.

7. What interesting technological tools do you use in employee management/ recruitment?

Even prior to Covid-19, as a large global company, we use technologies that support our rapid growth and team members working on three continents in different time zones. We have been using Greenhouse for recruiting and HiBob for employee management for a long time now.

8. What positive and/or negative impact did the outbreak have on the human capital of the company?

A positive we see is that employees have more flexible schedules. Many people had previously been commuting to the office from outside the city, so they have freed up that time in their day. Since we are all working from home in many different time zones, employees have been able to build their days in ways that are most effective for them. On the other hand, collaboration is at the heart of Riskified's culture, so not having our office space or large communal kitchen, for example, has taken away the spontaneous conversation and interaction that always used to happen.

9. What are the two major challenges you are coping with these days?

1.) Outside of business operations, I think simply the fatigue people feel around the pandemic as it drags on is very challenging. Because this feeling changes month-to-month and person-to-person, we try to check in with people in a number of ways -- on a company-wide level, we have fielded surveys, on a more individualized level the HR Team and managers conduct rounds of personal one-on-one check-ins to get a sense of how everyone is doing.

2.) The whole nature of work has been changed by the pandemic and we think that the effects are going to extend into the future. Because of that, and as we are currently remote through at least March 2021, we realize that what we put in place when the pandemic began requires a more long term plan and strategy. We are therefore creating new guidelines around WFH, rethinking our wellness activities, and focusing on internal communication.

10. Are you actively recruiting? If so, what is the process and where can the applicants find you?

We are actively recruiting across almost every team in our three locations - Tel Aviv, NYC, Shanghai - with full intention to continue growing at a rapid rate. We are looking for people who specialize in Software Development, Data Science, Product Management, Business Development, Finance, and more. Our entire interview process is now online and once hired, team members participate in a global online onboarding week. Applicants can learn more about us and check out our open roles here.

11. Which changes forced upon you by the circumstances will stay in place after Covid-19 is over, and which are you most eager to revert back to normal?

When Covid-19 is over, employees will be able to continue to work from home in some capacity which will allow for more flexible schedules. Many of the online communication processes will remain as they have proven successful and have enabled better global collaboration across locations.

Some of the tools we have put in place during Covid-19 (like knowledge sharing tools) will be serving us even when we are back in the office and will help support our global growth.

But honestly, I am eager to revert back to normal coffee breaks with my team, music at the office, and face-to-face brainstorming and working together. I'm looking forward to meeting all the 97 new employees that have joined us since March.