Insurtech startup Vesttoo raises $6 million led by Hanaco
The Israeli company's latest round comes just four months after it raised $2 million from the Sure-Tech R&D partnership
Israeli insurtech startup Vesttoo announced on Sunday that it has completed a $6 million funding round led by Hanaco venture capital fund, just four months after raising $2 million. The previous round in April was led by the Sure-Tech R&D partnership, with Vesttoo's value increasing by about 80% over that period according to the company.

As part of the current round of funding from the Hanaco fund, previous investments amounting to $1.5 million in the SAFE mechanism provided to Vesttoo by other investors will be converted.

Vesttoo has developed technology in the field of risk management, which allows insurance companies and reinsurers to transfer their insurance risks to the capital market through the use of financial instruments for investment. These devices are built using artificial intelligence, which assesses the risks of insurance companies objectively and allows them to price their risks. Vesttoo's goal is to solve the problem of the need to seize capital by type and scope of activity and in accordance with regulatory requirements, a trend that may be overcome with the entry of the Solvency II Directive.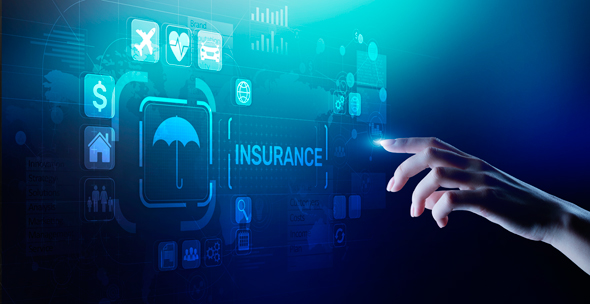 Insurtech. Photo: Shutterstock

Hanaco Ventures is a New York and Tel Aviv-based venture capital fund that invests in emerging and late-stage startups from the global tech ecosystem. The VC's focus areas include Agtech, Agrifood, Foodtech and Digital Health, and software companies in the SaaS, Cyber and Fintech industries.

Sure-Tech was one of the first R&D partnerships issued last year on the Tel Aviv Stock Exchange but is the only one whose purpose is to invest exclusively in innovative technologies for the insurance and financial worlds. The partnership, whose co-founders are Adi Zim (owner of Adi Zim Holdings Group) and Danny Naveh, both with 25 years of experience in key positions in both the public and business sectors, raised NIS 26.2 million (approximately $8 million) last April.

Following the IPO, Sure-Tech completed two investments, one of which was in Vesttoo, which was established in mid-2018 by Yaniv Bertele (CEO), Alon Lifshitz (VP of Chief Products), and Ben Zikel (VP of Chief Technology).

"This is a significant expression of confidence in our activities towards growth and overflow of value," said Yaniv Bertele, CEO and co-founder of Vesttoo. "The investment will enable the company to achieve its business and strategic goals, including the development of the Insurance-Linked Program - an innovative program that allows institutional investors to invest in alternative reinsurance transactions by providing existing securities as collateral, and developing the world's first digital insurance trading platform."

Pasha Romanovski, Co-Founding Partner of Hanaco Ventures, commented: "Vesttoo is disrupting the reinsurance industry. The company is building a digital marketplace and has already proven its ability to sign multi-year contracts with leading US insurance and reinsurance providers. Hanaco Ventures chose to invest in Vesttoo because of the unique solution and the company's impressive founding team who will have a big impact in this untapped sector."