NICE becomes Israel's highest valued company thanks to cloud revenue spike
The company reached a valuation of around $17 billion following the release of its second-quarter report which showcased a 16% rise in revenue
The cloud sector is one of the most crucial fields in today's global economy. Thanks to the increased digitization we are all experiencing, the field is growing at an extremely rapid pace. Cloud is an important sector for giant companies like Amazon and Microsoft and created extremely popular sub-sectors such as cloud cybersecurity, with an impressive list of unicorns growing out of the sector.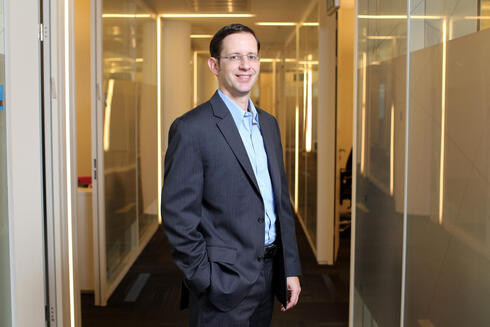 NICE CEO Barak Eilam Photo: Amit Shaal

One company which is further establishing itself as a cloud industry leader is NICE, which published its financial statements for the second quarter of the year this past Thursday, revealing it as the Israeli company with the highest market value - NIS 55.8 billion (about $17 billion).

This accomplishment comes after NICE's share rose by 22% in the past 12 months, although, since the beginning of this year, it has fallen by 3%. NICE has always been among the top of Israeli tech companies and has now taken the lead. Over the past year, first place has been occupied by a number of companies - Wix, which develops a website building platform; Novocure, which develops cancer drugs; and SolarEdge, which develops systems for solar energy management.

NICE operates in a field called cloud computing architecture. Its systems distribute the information between different servers and thus produce efficient allocations. NICE provides its customers with software that fights financial crime, through customer-installed licenses and cloud services.

NICE's revenue in the second quarter totaled $459 million (non-GAAP), a 16% increase compared to the second quarter of 2020. More than half of the amount, $246 million, came from cloud services revenue, which spiked by 32%.

Furthermore, NICE surpassed Wall Street analysts' expectations this quarter, who forecast revenue of $450 million and a net income of $1.51 per share, while NICE posted adjusted non-GAAP earnings of $104.3 million, which is $1.57 per share and a 20 cents increase from the same quarter last year.

"In the world in which we operate, the cloud sector is undergoing significant acceleration," NICE CEO Barak Eilam told Calcalist. "In our markets, the cloud has only reached a 10% share, that is a potential of a billion dollars for us."

Eilam said several factors explain the growth. "There is a significant increase in large transactions. New seven-digit transactions grew by 60% compared to the corresponding quarter. Our market is being adopted by large organizations. This is what we like to see because that is where the potential lies, and we are just starting to benefit from it."

A second reason is NICE's expansion outside the U.S. "We are very concentrated in the U.S., with 80% of our revenue being there. We decided to expand outside the U.S. Orders in the international market have doubled and the growth is very good. We also work in the field of artificial intelligence and produce smart solutions."