SIGA raises $8.1 million in series B round led by PureTerra Ventures
The company protects Israeli manufacturing, water, electric, and chemical facilities against cyberattacks, and will use funds to accelerate sales and global collaborations
Israeli cybersecurity company SIGA OT Solutions has completed an $8.1 million series B funding round led by PureTerra Ventures - a Dutch fund that specializes in water and infrastructure investments, alongside Israeli venture fund SIBF, Moore Strategic Ventures, and Phoenix Contact, a leading German manufacturer of electrical and control systems.

The funds will be used to accelerate sales and strategic collaborations abroad with a focus on North America, Europe, the Far East, and the United Arab Emirates. This round brings the total funding raised to $15 million, including previous investments by SIBF, Canada's AWZ Ventures, and lucrative grants by the European Commission and the Israel Innovation Authority.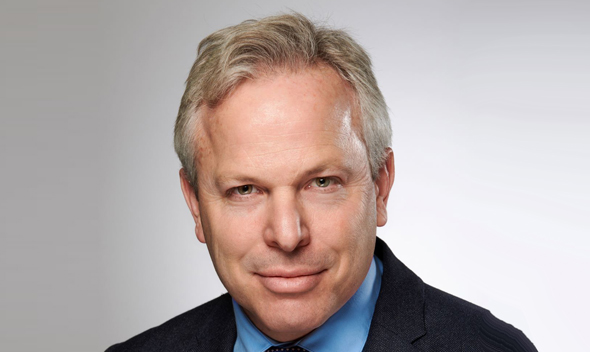 SIGA CEO Amir Samoiloff. Photo: Natali Kadosh

SIGA's SigaGuard is a machine-learning based solution for smart and reliable operational process monitoring and early-detection of anomalies. It detects anomalies that indicate cyberattacks or operational faults in critical infrastructure and in industrial processes. Unlike other solutions which focus on monitoring the operational network, SigaGuard is unique since it "listens" to electrical signals directly from Level 0, where critical operational processes take place. That level includes electrical signals from sensors installed on equipment and on machinery of electrical, gas and water utilities, industrial plants, and military facilities. This data cannot be manipulated by cyberattacks, similar to those conducted in serious attacks such as the notorious Stuxnet attack, attacks on Israel's and Florida's water infrastructure, and on the colonial gas pipelines in the U.S.

The round was led by PureTerra, which is a venture capital firm focused on investing in disruptive water technologies with offices in Amsterdam Netherlands and Shanghai, China.

Some of SIGA's customers include the New York Power Authority, Singapore's water company, the Israel Electric Corporation, large chemical companies, Israel's water infrastructure operator, government ministries, defense organizations, and others. The company was recently selected by the Israel Water Authority to be the core cybersecurity platform in the Security Operations Center for safeguarding the country's water infrastructure.

"The frequency and the intensity of attacks against operational infrastructure have escalated in recent years, and countries view these attacks as an existential threat that is only getting more severe," said Amir Samoiloff, who serves as co-founder and CEO of SIGA. "Cybersecurity for critical infrastructure and control systems was viewed in the past as an expensive undertaking. However, now there is a growing awareness of this important market."

"It is unfortunate that there is an absolute requirement for protecting the safety of the public when it comes to essential services. SIGA can provide deep monitoring of these assets, and this fact brings unprecedented peace of mind," said Alexander Crowell, who serves as Partner at PureTerra Ventures.