Tulip raises $100 million led by Insight Partners
The Israeli-founded company has developed a cloud-based, no-code platform with native edge capabilities that can be used in the operations of a variety of frontline industries including manufacturing, pharma, and warehousing
Israeli-foudned Tulip Interfaces announced on Tuesday that it has raised $100 million in Series C funding led by New York-based global private equity and venture capital firm, Insight Partners and new investor Pitango Growth. Additional new investor Marc Benioff's TIME Ventures joined the round, as well as existing investors DMG MORI, NEA, and Vertex Ventures US.

Tulip was founded in 2014 by Israelis Natan Linder (CEO) and Rony Kubat (CTO). Tulip's Frontline Operations platform provides a cloud-based, no-code platform with native edge capabilities that connects the people, machines, devices, and systems used in the operations of a variety of frontline industries including general manufacturing, pharmaceutical and biotechnology, labs, and warehousing. The company doesn't have any activity in Israel.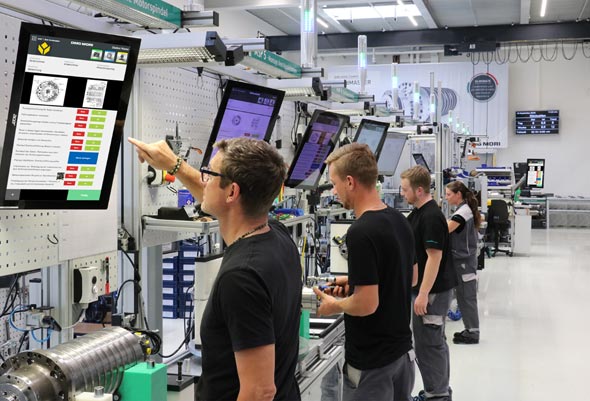 Tulip factory. Photo: Andelina Lin

"About 1 in 5 global workers are frontline operators who are fundamentally deskless," said Linder. "Their work environments are highly complex with work cells, sensors, benches, conveyor belts, and back-end systems in what constitutes a physical and digital environment, and they need a platform that is just as dynamic to support all the moving pieces. Just like knowledge workers, frontline workers need access to the right tools to get the data they need to stay competitive and to future-proof their operations."

Peter Sobiloff, Managing Director at Insight Partners, will be joining Tulip's board of directors. On the partnership with Tulip, he notes: "Frontline operations represent a $150 billion market opportunity, and Tulip is the clear next generation leader. Its powerful no-code and edge capabilities bridge the digital and physical aspects of these industries, and is uniquely suited for working in these types of environments. We're looking forward to partnering with Tulip in the next stage of the company's growth."