Israel's next frontier: international branding
Move over, fintech. Deloitte's purchase of Israel-based Awesome shows how Israel is ready to tackle the creative needs of international players
Following the acquisition of the Israeli brand and product design agency Awesome by Deloitte Digital, heads have started turning. Israeli companies that are on the radars of international players once solely belonged to its booming tech sector. After the consulting firm announced the purchase and absorbed its entire 38-person team into its corporation, it might be an indication that Israelis are ready to export creative skills, too.

"As an organization, we have been executing acquisitions with the mindset of providing a wider scope of services and support for our clients," explained Rani Argov, Partner, Deloitte Digital Co-Leader. "We've made acquisitions before in the Israeli market. While we're growing fast, we are still lacking cutting-edge capabilities around our creative pillar. So we were always working on strategy and customer understanding and the core technology, but we felt we were missing the link in creating that one-stop-shop to really enable our clients to pivot to these types of services."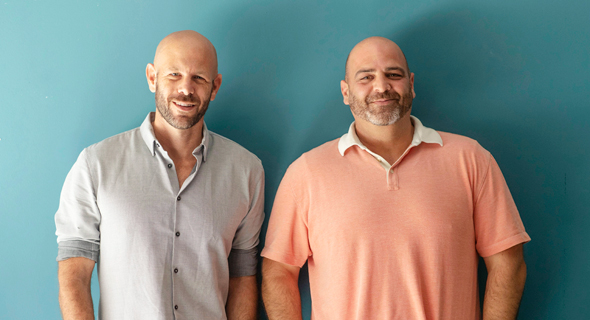 Awesome's Maayan Froind and Deloitte Digital's Rani Argov. Photo: Assaf Revivo

Enter Awesome. Founded in 2011 by Maayan Froind to establish a place in Israel for creative people, the agency works with Israeli tech companies and helps them with their branding, strategy, animation, and motion needs. Based in Tel Aviv, the firm was in charge of the country's 2019 Eurovision campaign and has helped with the global brand presence of local companies like Playtika and Sodastream. Now under the arm of Deloitte, Awesome will have access and opportunity to work with thousands of its clients around the world.

"It's beyond my wildest dreams to have the ability to connect to these organizations and businesses from bottom to top," Froid told CTech. "I think this collaboration (means) the ability to work on a bigger project and a more major one. To be able to work with top-tier companies in Israel and around the world and have the ability to work locally with all the major players, but also to expand globally and collaborate with other branches of Deloitte."

Deloitte consults thousands of companies on three major pillars: Strategy, Technology, and Creative. By Argov's own admission, the firm has inadvertently placed a greater emphasis on the two first pillars, meaning that the acquisition is a strong way to enhance its creative capabilities for its traditional clients who may need a boost in reinventing their digital assets.

The need for digital asset consulting is coming at a time where tech companies are adopting employer branding strategies to hire and maintain workers. In the middle of a talent shortage across the country, B2B tech companies are using companies like Awesome to show off their appeal - and it's a skill that Deloitte is looking forward to harnessing.

"In the current market, it's vital to get and maintain talent," Argov continued. "We have worked on building consumer audiences and brands, and we've done well there. But building B2B branding and employer branding is a part of the things we do and have much more investing there."

A brisk walk around Tel Aviv will reveal these employer branding strategies adopted by tech companies, likely with the help of Awesome. Companies that aren't consumer-facing have a tough time attracting people to join their teams, and so an abundance of billboards, posters, and videos are posted around the city to build up a brand.

"We get an increase for employer branding projects because the brand themselves are mainly B2B and they're not part of the general mind," Froind added. "There is a lot of work to be made in the identity of the company."

The new partnership between Deloitte Digital and Awesome symbolizes a new form of acquisition: the purchase of the creative. For years, Israel has been celebrated as a hub for technology solutions, and yet there remains a creative section that is proudly building messages and forming identities for companies around the world looking to find their space in the digital arena. The collision of these worlds is only in its infancy.

"I think that we are starting to combine the left brain and right brain," concluded Argov.