5 Israeli-founded companies ranked in the top-50 of Delloite's fastest-growing tech companies in North America
Overall, the median growth rate for all 500 companies rested at the 450% mark - these Israeli-founded companies achieved much higher
As Deloitte announces this year's 'North America Technology Fast 500' ranking, Israel can count itself proud that five of the top 50 were founded by Israelis. Transmit Security (5), Nanit (19), Semperis (35), Exabeam (44), and PerimeterX (49) were named as some of the fastest-growing North American companies in the technology, media, telecommunications, fintech, and energy tech sectors.

The ranking, which is now in its 26th year, was devised by monitoring the fiscal year revenue growth of each company between the years of 2016 to 2019. In total, this year's Technology Fast 500 companies managed a revenue growth ranging from 175% to a whopping 106,508%, achieved by Arrowhead Pharmaceuticals Inc. which develops medicine that 'silences' genes that cause diseases.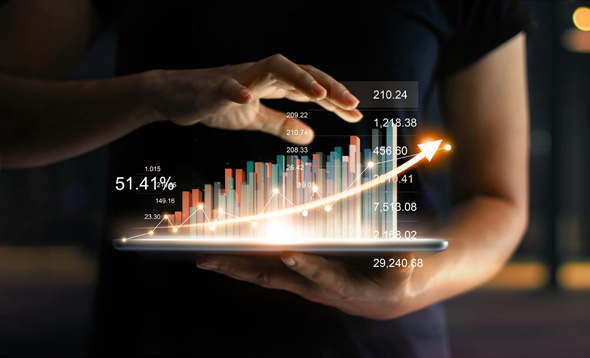 Five of the top 50 companies were founded by Israelis. Photo: Shutterstock

The following Israeli-founded companies that appeared on the list are:

5. Transmit Security - 45,688% growth - which has designed a platform to help people manage their identity across apps while maintaining their security

19. Nanit - 10,845% growth - which develops a baby device that can analyze behavior and offer insights via a mobile app.

35. Semperis - 6,635% growth - enables organizations to recover their digital content which may have been affected by accidental or malicious changes.

44. Exabeam - 3867% growth - that helps security teams against attackers by adding their intelligence to existing security tools.

49. PerimeterX - 3,637% growth - which helps keep businesses safe by detecting malicious bots or codes via behavioral fingerprints, predictive analytics, and machine learning.

Overall, the median growth rate for all 500 companies rested at the 450% mark. The winners are located in 36 U.S states and provinces. Unsurprisingly, California's Silicon Valley represented the most number of companies with 20% of the list located there. It was followed by New York City (13%), New England (7%), Washington D.C. (6%), and Greater Los Angeles (6%).

"For more than 25 years, we've been honoring companies that define the cutting edge and this year's Technology Fast 500 list is proof positive that technology — from software and digital media platforms to biotech — truly does permeate so many facets of our lives," said Paul Silverglate, vice chairman of Deloitte LLP and U.S. technology sector leader. "We congratulate this year's winners, especially during a time when innovation is needed more than ever to address the monumental challenges posed by the pandemic."

Deloitte provides audit, consultancy, tax, and advisory services to more than 7000 private companies and almost 90% of the Fortune 500. Founded in London in 1845, it now employs more than 330,000 people in 150 countries.