Appointments
Timor Arbel-Sadras appointed as CEO of LeumiTech
She will replace outgoing-CEO Yifat Oron, who served for seven years in the position. Previously, Arbel-Sadras served as COO of EverC and Managing Partner of Viola Credit
Timor Arbel-Sadras was appointed as CEO of LeumiTech, Bank Leumi Group's high tech investment arm. She will replace outgoing CEO Yifat Oron, who served in that position for the past seven years. Arbel-Sadras will report to Ronen Agassi, who is the Head of Leumi's Capital Markets Division. Oron stepped down from her position to serve as Senior Managing Director at investment banking firm Blackstone-Israel.

Arbel-Sadras will assume the position at LeumiTech after holding a variety of senior management positions in the high tech industry, among them Managing Partner at Viola Credit, Viola Group's credit arm. In her previous position, she served as Chief Operating Officer of EverC, an Israeli fintech startup that is involved in risk management.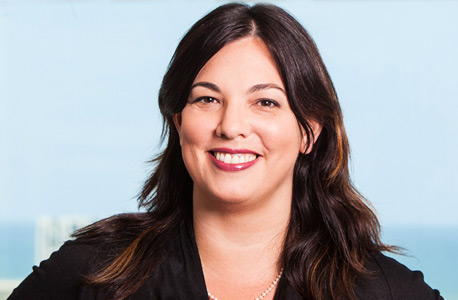 Timor Arbel-Sadras of LeumiTech. Photo: Viola Ventures

Arbel-Sadras holds a bachelor's degree with honors in industrial engineering and management from the Technion Institute of Technology as well as an MBA with a specialization in finance and strategy from ESADE's School of Business in Spain.

"Timor brings with her several years of experience in the high tech industry, from the financial, customer, and strategic sides. I have no doubt that she will move LeumiTech forward, and continue to establish it as the financial hotspot for the Israeli high tech industry after serving at many Israeli startups which operate in Israel and abroad," said Ronen Agassi, who serves as the Head of Leumi's Capital Markets Division and oversees LeumiTech operations.