Exclusive
Investment platform OurCrowd in negotiations for $1 billion SPAC merger
Jerusalem-based OurCrowd, founded by Jon Medved, helps institutions and individuals invest in emerging companies and is considered one of the most active venture investors in Israel
Going public via a merger with a special purpose acquisition company (SPAC) has seen numerous Israeli hi-tech companies hit Wall Street over the past year. Jerusalem-based investment platform OurCrowd looks set to follow in their footsteps, with Calcalist learning that it is in negotiations with a SPAC traded on Nasdaq to go public at a valuation of over $1 billion. OurCrowd, founded by Jon Medved in 2013, is negotiating with several SPACs but talks with one of the blank check companies are believed to be at a more advanced stage than others and it is being estimated that a deal is set to be reached during next month or October.

OurCrowd helps institutions and individuals invest in emerging companies and is considered one of the most active venture investors in Israel. Some of its portfolio companies have been acquired by leading giants such as Microsoft, Uber, Canon, Oracle, Nike, and Intel. It has also seen several of its portfolio companies go public, including Lemonade, Beyond Meat, and Innoviz. In addition, OurCrowd is also active in over 195 countries with $1.8 billion of committed funding and has investments in over 300 portfolio companies and 18 venture funds.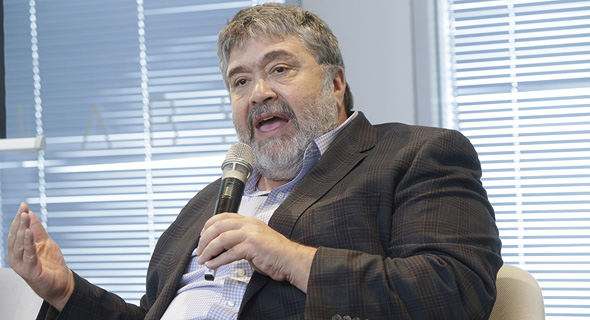 Jon Medved, founder and CEO of OurCrowd. Photo: Amit Shaal

OurCrowd's portfolio, which began with Israel-based startups, has also expanded to be more geographically diverse. Currently about 55% of the companies it funds are located in Israel, about one-third are in the U.S. and 10% are elsewhere.

"Things here in Israel have been firing on all cylinders," Medved said in April in an online press briefing. "And I think the country will continue at this pace."

"Last year, we thought things couldn't get any better," Medved added. "Now, we are counting a total of 63 Israeli unicorns founded here in Israel or founded abroad by Israelis, and already 12 new unicorns this year. That's an absolutely wild pace of growth of unicorns. It's startup goes scale-up.

"The ecosystem here has become a well-oiled machine with entrepreneurs at the heart, and the flywheel around it including the venture capital funds and multinational investors, angel investors, the tech units of the IDF, the incubators, and accelerators - it's quite an amazing story," said Medved.