Analysis
Global Data Center's gain is Israel's benefit
A more than NIS 1 billion payday for a locally-targeted computing company is not just an impressive acquisition, but also a vote of confidence in the Israeli market
EdgeConneX's acquisition of Israel's Global Data Center is different from the customary exits in the local high-tech industry, mainly because of the reasoning behind the move.

Global Data is being acquired because of its success in Israel, it isn't growing in international markets, isn't expanding globally, and does not employ hundreds of people. The company employs about 20 people and a large number of subcontractors. It establishes centers only in Israel, serving only the local industry. This is a rare payday where most of the profits are local. With the exception of Viola Group, which also has foreign investors, the shareholders, and founders of Global Data are from Israel - and the benefits from the deal remain in the country.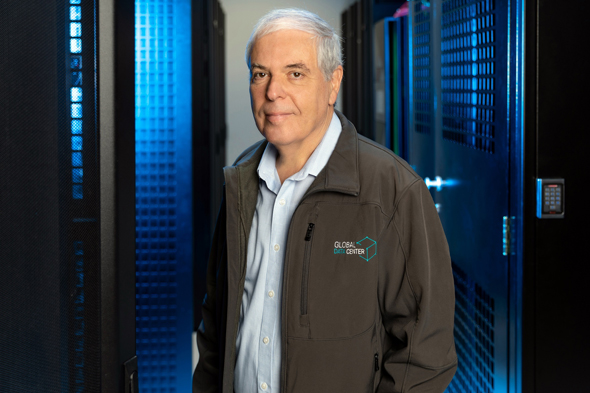 Moshe Lasman, Founder and CEO of Global Data Center. Photo: Eyal Toueg

Most of the acquisitions of Israeli companies take place thanks to their innovative technology and overseas markets penetration. Global Data, which was founded by Moshe Lasman, a veteran of the local computing industry, is a server farm of the highest technological level, however not a technological trailblazer. It is a company founded by an entrepreneur with a vision and a fund that succeeded in providing him the ability to run forward. The entrepreneur's vision to establish server farms at the highest level and quality caught the eye of many investors around the world, who view this as one of the most promising sectors.

The whole world is moving to the cloud. Some do so very quickly, because of the pandemic, and others, more slowly, because of regulation and information security issues. But this is a race to a clear destination. In a few short years, a large part of the computer systems we are familiar with today will be on the cloud with a much higher level of security than we are used to, providing a wider range of services.

A more than NIS 1 billion (more than $300 million) price tag for an Israeli company that provides local computer services is not only a glorious exit but also an expression of confidence in the future of the Israeli economy. Server farms development in Israel is highly dependent on the transition of the Israeli economy to the cloud, which is still ongoing - and that is where most of the potential lies. The transition of banks, financial institutions, and others will bring another wave of acceleration to the sector.