Reali raises $100 million for real estate fintech platform
The Israeli-founded company also raised another $75 million in equity and $25 million in venture debt
Israeli-founded Reali announced on Wednesday the completion of a $100 million Series B led by Zeev Ventures with participation from Akkadian Ventures, Signia Ventures, and others. The real estate and fintech company also announced that it is raising another $75 million in equity and $25 million in venture debt. The latest round took Reali's total funding to $140 million, with Oren Zeev's Zeev Ventures also leading previous rounds. Among the company's other investors are the likes of legendary NFL player Joe Montana, who invested in Reali through his Liquid2 fund, and Dovi Frances.

Reali was founded in 2015 by Ami Avrahami and Amit Heller. The company employs 180 people in the U.S. and 25 in Israel, a little less than it did when it announced its previous round in 2019 when it said it had 30 employees in Israel.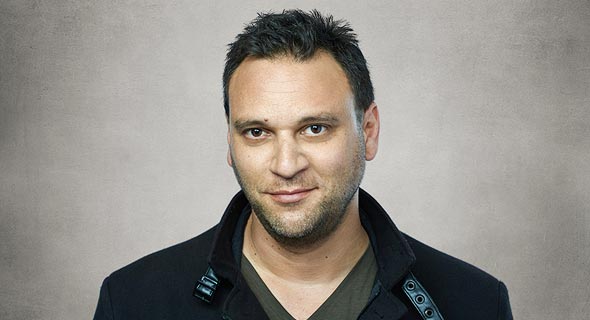 Reali co-founder Ami Avrahami. Photo: Brian DeSimone

"We reached 40 employees in Israel at the start of 2020, but in March 2020 we saw the number of real estate interactions drop dramatically due to the pandemic and in order to overcome the crisis we decided to cut 50% of the workforce and dropped to less than 20 employees in Israel," Avrahmi told Calcalist. "We are unique in the U.S. market as we also decided to enter the loans and refunding fields. We allow someone who wants to buy and sell his home to go through the entire process on our platform, including taking a mortgage through us. Because we facilitate the entire process we can reduce costs."

Avrahami and Heller are also behind proptech company Veev, which raised $100 million through Tel Aviv Stock Exchange platform TASE UP this past March.

Unlike many Israeli-founded tech companies who don't believe in the potential of the local market, Avrahami isn't ruling out bringing Reali to Israel. "We want to also launch our real estate products in Israel," he said.

"We will use the new funding to grow in the U.S. and to continue and develop our product," added Avrahami. "Our product is similar to Uber because the technology allows us to construct the process and make it more efficient."

Using Reali, customers can buy and sell in one coordinated transaction, eliminating resale contingencies, moving twice, and paying two mortgages at once. Since its launch in October 2016, Reali has dramatically evolved and expanded its market offerings. In 2020 alone, the company has experienced more than 7x year-over-year growth, 2x year-over-year customer growth, and increased the average revenue per user (ARPU) 3x.

"In a competitive proptech market, Reali stands out for its relentless focus on the consumer and its commitment to transform the complicated process of buying or selling a home," said Oren Zeev. "They have streamlined the process and engineered innovative financial solutions that fit the unique needs of today's consumers."