Israel's proptech sector, broken down
2021 has seen rapid growth for the country's real estate tech-related sector - CTech highlights the rising stars
Recent funding announcements from the Israeli proptech sector have indicated that it might be the latest sector to experience a boom in financing, growth, and worldwide attention. This year alone has seen dozens of companies raise hundreds of millions of dollars in funding to help bring the construction and property sector fully into the 21st century by using innovative technology.

CTech has highlighted 13 Israeli companies that have received funding this year to help expand their efforts to transform the real estate industry.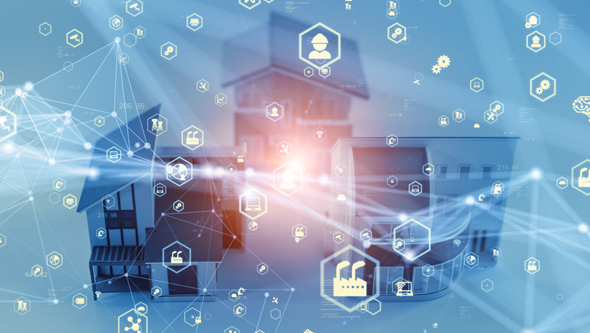 Millions of dollars are getting pumped into Proptech in Israel. Photo: Shutterstock

Bllink

Product: Payment collection platform for property managers

Founders: Omri Peled

Founding Year: 2017

Employees: 1-10

Funding: $1.6 million

Investors: Wix CEO Avishai Abrahami, Wix co-founder Giora Laplan, Nir Zohar, Lior Shemesh, Eyal Veitzman, and venture capital funds Flashpoint VC and Altair Capital.

Bllink's solution was developed for and adapted to a wide range of building complexes, from low-rises to luxury towers. Its platform allows buildings and their committees to manage and execute all building payments digitally and automatically. In July the company raised $1.6 million in Seed.

Skyline AI

Product: AI real estate investment platform

Founders: Guy Zipori (CEO), Amir Leitersdorf (Executive Chairman), Or Hiltch (CTO), Iri Amirav (CRO)

Founding Year: 2014

Employees: 11-50

Funding: $25 million

Investors: Mindset Ventures, TLV Partners, Sequoia Capital, JLL Spark, DWS Group

Skyline AI utilizes proprietary AI architecture to outperform industry benchmarks. In August 2021, it was announced that it would be acquired by JLL, marking its first Israeli acquisition and the opening of its first base in Israel. The amount of the purchase has not yet been disclosed, but JLL is a Fortune 500 company that made $16.6 billion in annual revenue in 2020.

Jones

Product: Financial services and banking for contractors

Founders: Omri Stern (CEO), Michael Rudman (CTO)

Founding Year: 2017

Employees: 11-50

Funding: $20.5 million

Investors: JLL Spark, Hertz Ventures, WeWork, MetaProp Ventures, GroupUp Ventures, 500 Startups

Jones provides contractors with pay-as-you-go insurance so they can comply on the spot. Jones Labs in Tel Aviv is responsible for its R&D center, which develops enterprise risk management SaaS, automation, and insurance methodologies. In August 2021 it received $12.5 million in Series A and in October 2020, it was named the winner of the Real Estate Tech Awards 2020 Insurance Category, presented by CRETech.

Lendlord

Product: Portfolio management platform for landlords and investors

Founders: Aviram Shahar (CEO), Arieh Zucker

Founding Year: 2019

Employees: 1-10

Funding: $2 million

Investors: Yoav Schreiber co-founder of Glassbox, Eyal Leibovitz, Dror Epstein, Tal Menipaz

In August 2021, Lenlord raised $2 million from entrepreneurs to help provide data and financial services to real estate investors. It expects to use the funding to develop its platform and expand its services, which are currently in the UK.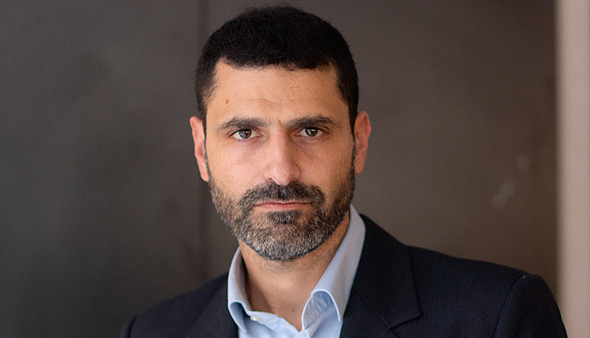 Lendlord CEO Aviram Shahar

Localize

Product: AI real estate platform to show 'the full story' of homes

Founders: Amir Winstok, Asaf Rubin (CEO)

Founding Year: 2012

Employees: 50-200

Funding: $70 million

Investors: Pitango Venture Capital, Mizrahi-Tefahot, Noam Gottesman, Avigdor Willenz

While the proptech company might have celebrated a $25 million Series C round earlier this month, things have been far from a celebration behind the scenes. Founders Winstok and Rubin are currently embroiled in a court case with accusations of "chaotic and weird conduct in board meetings" and blackmail.

Renovai

Product: AI-based interior design solution

Founders: Alon Gilady (CEO), Alon Chelben (VP Product)

Founding Year: 2018

Employees: 11-50

Funding: $4.25 million

Investors: Verstra Ventures, Temple & Webster, Fusion LA, Gil Smolinski

Renovai provides visual artificial intelligence shopping assistance for lifestyle brands. It leverages computer vision and deep learning incorporated in its Correlated Deep Tagging methodology to decipher decades of best design practices. In August 2021, it secured $3.7 million in Seed co-led by Canadian tech fund Verstra Ventures and Australia's leading retailer Temple & Webster

Venn

Product: Urban neighborhood development platform

Founders: Or Bokobza, Chen Avni

Founding Year: 2016

Employees: 51-200

Funding: $100 million

Investors: Group 11, Pitango Venture Capital, Hamilton Lane, Bridges Israel, Gigi Levy-Weiss, Eyal Gura (co-founder at Zebra Medical), Yariv Gilat, Local Globe

Venn recently raised $60 million in Series B for its platform to help transform urban areas into thriving communities. It does this by managing homes and shared spaces to help support local businesses, encourage residents to create local events, and more through a digital platform and app.

Compass

Product: Real estate technology company to support the buying and selling processes

Founders: Allon and Robert Reffkin, Ori Allon

Founding Year: 2012

Employees: 3,000 (as of 2019)

Funding: $1.5 billion

Investors: SoftBank's Vision Fund, the Canadian Pension Fund's investment arm, Fidelity Investments Inc., IVP, Wellington Management Company

In March 2021, it was announced that the billion-dollar company was heading to the New York Stock Exchange (NYSE). Compass is considered one of the largest real estate agencies in the U.S, with 19,000 agents around the country. In 2020, it revealed a 56% leap in revenues due to rising home prices. Notably, the company while founded by Israelis does not operate in Israel yet.

Placer.ai

Product: Visibility into consumer foot traffic

Founders: Ofir Lemel (CPO), Noam Ben-Zvi (CEO), Zohar Bar-Yehuda (Chief Data Scientist)

Founding Year: 2013

Employees: 51-200

Funding: $66 million

Investors: JBV Capital, Aleph, Fifth Wall Reciprocal Ventures, OCA Ventures, Array Ventures, Stage Venture Partners, IrishAngels Ventures

The Israeli startup has raised $66 million to date, but a massive $50 million of that came from its most recent Series B in April of 2021. Led by the CEO of website Product Hunt Josh Buckley, Todd Goldberg, and Rahul Vohra, there was also participation from others to help expand its efforts and grow its recently announced marketplace.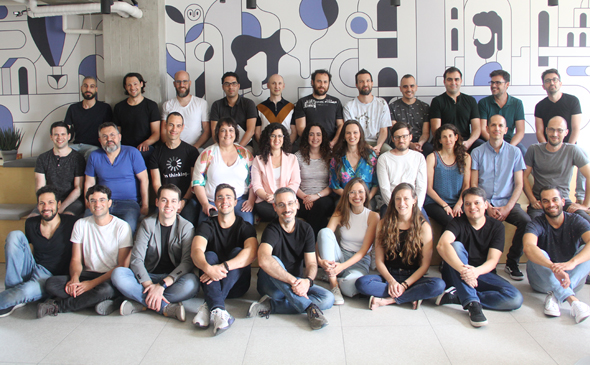 Placer.ai team. Photo: Placer.ai

Veev

Product: Building materials

Founders: Avi Avrahami (CPO), Amit Haller (CEO)

Founding Year: 2008

Employees: 1-500

Funding: $100 million

Investors: More Investment House, Migdal Insurance Company, Psagot Investment House, Shavit Capital

Veev creates homes based on technology that encompasses design, modular manufacturing, and construction to improve quality and cost. The company has recently been listed on TASE UP, a new platform from the Tel Aviv Stock Exchange (TASE) helping technology companies raise capital without performing an IPO.

Cherre

Product: Real estate data and insight company

Founders: Ben Hizak, L.D Salmanson

Founding Year: 2016

Employees: 1-500

Funding: $50 million

Investors: Trustbridge Partners, Glilot Capital Partners, former Goldman Sachs Vice Chairman Mark Schwartz, Intel Capital, Navitas Capital, Carthona Capital, Silicon Valley Bank.

In April 2021, Cherre raised $50 million to develop a real estate data management and analytics platform. It has become the largest real estate knowledge graph in the world connecting real estate data into a single source. At the time of the funding, the company also announced it was opening an R&D center in Israel by the end of the year.

Swapp

Product: AI-based space planning

Founders: Eitan Tsarfati (CEO), Adi Shavit (CSO), Noam Gat (CTO)

Founding Year: 2019

Employees: 11-50

Funding: $7 million

Investors: Point72 Ventures, Entrée Capital, Waveline, The Junction

Swapp has developed a solution for architecture and real estate markets. It offers an advanced and scalable service where owners can upload asset drawings and programmatic requirements which can be optimized using data points and AI. In January it announced its Seed funding to help it expand its AI capabilities for real estate developers and construction companies to help them control all phases of their projects.

Buildots

Product: Virtual control room for construction sites

Founders: Yakir Sudry (CTO), Roy Danon (CEO), Aviv Leibovici (CPO)

Founding Year: 2018

Employees: 51-200

Funding: $46 million

Investors: Lightspeed Venture Partners, TLV Partners, Future Energy Ventures, Tidhar Group, Avigdor Willenz, Zvi Limon, Benny Schnaider

In August 2021, Buildots raised $30 million bringing its total funding to $46 million. It provides construction companies with an end-to-end solution allowing project managers full control of every activity on the construction site. The company's AI algorithms automatically validate images captured by hardhat-mounted 360° cameras, detecting any gaps between the original design, scheduling, and the reality on the construction site.