Opinion
Hurricane season ramps up with consequences for business leaders
"Automated weather insights can help you make decisions, streamline communications, increase efficiency, reduce costs, and maximize revenue," writes Itay Zlotnik of Tomorrow.io
Have you ever looked at your company's vast network of trucking fleets or shipping ports spanning the country or globe, or dozens of event arenas or construction sites in different states, and wondered, "How could I possibly manage the impact of weather across all these locations?" You're not alone.

As the Northeast US braced for historic Hurricane Henri to make landfall this week, many cities and utility companies were doing their best to plan ahead. Ensuring additional crews are on standby to replace downed power lines and drainage systems can handle the incoming deluge of rainwater were critical plan-ahead steps to mitigate the damage and impact from the storm. And the more time they had – the better they could track every precise movement of the storm and the precipitation it would bring – the better prepared and safer they could be.

That's the value of forecasting precipitation with accuracy, days out ahead, in not just urban planning but for many companies across different industries. In aviation, sports and outdoor events, and construction, efforts to plan and schedule usually comes down to the weather, and more specifically being able to forecast precipitation like lightning and rain accumulation.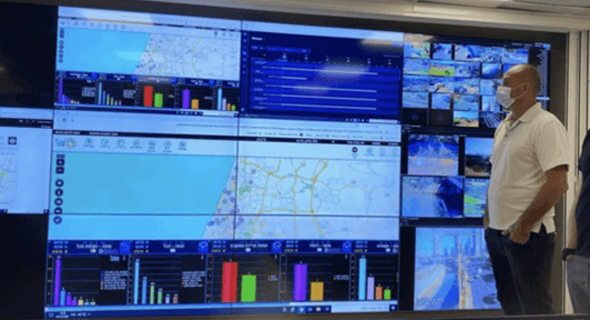 Tomorrow.io CCO Itay Zlotnik. Photo: Doron Letzter
What causes so many hurricanes?
Hurricanes form when hot air rises off the coast, creating a low-pressure zone below. Surrounding air rushes in, building a cycle of high-pressure and low-pressure zones that form clouds and thunderstorms. The rotation of high-pressure and low-pressure air movement is what builds wind speeds up to hurricane levels. Warmer ocean temperatures, especially in deep-sea areas, make for stronger storm development.
Bottom line: big hurricanes aren't going away any time soon.
What does a more active hurricane season mean for tour business?
As hurricanes become stronger and more frequent, it's more important than ever to build a strong emergency preparedness plan. An above-active hurricane season doesn't necessarily mean a higher number of storms that make landfall — but it can disrupt operations by:
Delaying or changing shipping routes to avoid storms
Destabilizing port operations and travel due to high winds
Causing property damage to your business
Threatening the safety of your employees
Creating major floods, power outages, and other dangerous situations

The best preparation for upcoming major storms is creating an emergency plan and investing in tools and infrastructure to make sure you can operate safely and securely — even if the weather has other plans.
That's where weather intelligence comes in.
Weather intelligence is much more than a forecast — it's the forecast put in context for your business. It provides actionable insights into the weather today, tomorrow, and in the coming weeks.
Weather intelligence gives more advance notice to power your operations:
Minimize damage by moving and storing equipment safely
Keep employees safe by closing down operations or adjusting shift times
Communicate with customers, employees, and suppliers to coordinate disaster response and safety
Map weather events to changes in demand
Get granular local forecasts to make accurate business decisions
Reduce closure time with up-to-the-minute forecasts

Tomorrow.io contextualizes weather data and forecasts that context, making it possible for you to understand weather patterns and predict not only the weather, but also the impact to your business. Automated weather insights can help you make decisions, streamline communications, increase efficiency, reduce costs, and maximize revenue. That way, no matter what Mother Nature might throw at you, you'll be prepared.
Itay Zlotnik is the CCO and Co-Founder of Tomorrow.io