HiCenter's startups raise NIS 17 million in 6 months
The group is looking to add new startups to its IN-VENTech program that are interested in building their company in Haifa
Companies at hiCenter's Technological Business Entrepreneurship Center raised NIS 17 million ($5.27 million) in the past six months, as part of the IN-VENTech program that promotes startups and entrepreneurship in Haifa. The program is supported and funded by the Haifa Municipality and the Haifa Economic Company. The 25 companies that have joined in the past year operate in a wide range of fields and are at different phases of their life-cycle, employing over 200 people.

HiCenter is planning to add dozens of new companies to its IN-VENTech program, which lasts between six months and two years. Each company is given a grant of NIS 300,000 ($93,000), office rent, and other perks. In total, the companies can receive grants of up to NIS 500,000 ($155,000) with their only commitment being to stay in Haifa for three years after joining the program.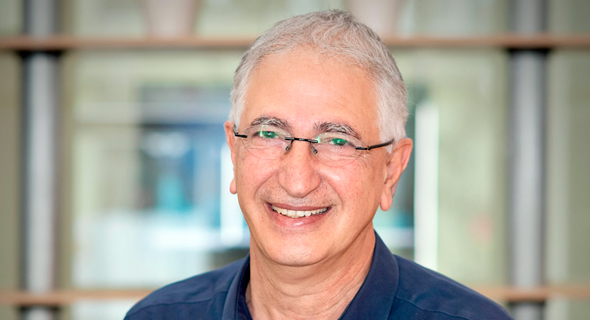 Lior Hanukah, CEO of hiCenter. Photo: Sharon Buchbinder

HiCenter leads the entrepreneurial, technological, and business activity in the innovation district, and supports startups and entrepreneurs hoping to build their companies into a robust business in Haifa, helping increase their chances of success. HiCenter provides startups with business and financial assistance. Since its founding, it has become a driving force behind Haifa's developing high tech community as well as the entire entrepreneurial ecosystem.

Aside from financial assistance, the program also helps companies find partners in Israel and abroad, build an investment model, assemble a body of consultants, recruit employees and an advisory board, assist in business development, find investors, and prepare companies prior to investment rounds.

"The Haifa startup scene is enjoying a tremendous growth spurt, reflected by the transition of more and more companies to Haifa," said Lior Hanukah, who serves as the CEO of hiCenter. "The city of Haifa generates more engineers than any other city in Israel, but over the years many have chosen to instead move to central Israel to establish their startup. The IN-VENTech program aims to build a complete ecosystem for companies and entrepreneurs that provides them with a full support system to triumph the venture's initial phase. Financial support is just one aspect of the wide support system, which includes professional guidance, introductions to investors and strategic partners, and assistance in companies' day-to-day management."

"We have built a unique acceleration program that for the first time allows each company to get the support it needs at the time and place required," added Nimrod Elmish, program director. "The Hebrew term "Tach'les" (roughly meaning "straight-shooting towards the end-goal"), has become

the concept of our weekly work meetings with each company separately, be it to jumpstart a paid pilot, draft an agreement or engagement contract for a client or to support and give guidance throughout the venture's investment processes. The IN-VENTech team helps the program's companies with their business development, and by doing so provide them with the highest added value they could be given."