illumigyn signs MoU to deploy 2,500 units of its "gynecology endoscope" cloud platform in UAE
Gynescope Systems is a cloud-based platform that provides an end-to-end gynecological imaging service
illumigyn, an Israeli company that provides a cloud platform service called Gynescope Systems, has announced that it has signed a Memorandum of Understanding with Dubai-based company DHI 2048 to deploy 2,500 units of its service. The MoU was unveiled one year after the formal signing of the Abraham Accords and will boost the availability of imaging and examination to improve women's healthcare in the region.

"At the dawn of a new era of collaboration, we have been on the lookout for cutting-edge Israeli innovation that will improve the quality of life in the UAE," said Dr. Avi Ludomirski, CEO and Chairman of the Board of illumigyn. "illumigyn has the combination of breakthrough solutions, cervix image bank and AI future developments that can revolutionize women's healthcare, and we are confident that together we can make Dubai the healthcare hub that will serve the entire area."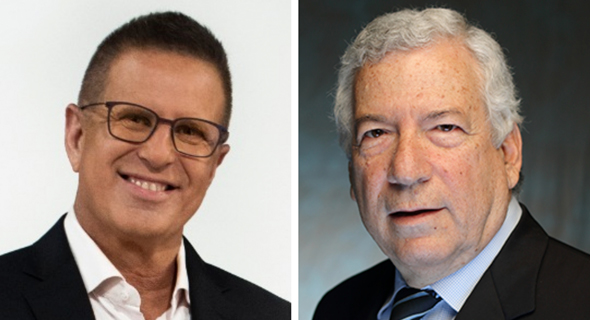 iIllumigyn co-founder Ran Poliakine and Dr. Avi Ludomirski. Photo: Oded Antman

The company's cloud-based platform provides an end-to-end gynecological imaging service that includes image documentation, archiving, and sharing. These can help provide monitoring, online and offline remote expert diagnosis and annotation, as well as connectivity to the development of an AI Clinical Decision Support Software. The Gynescope System was designed to help women's software-as-a-service to improve accessibility and affordability.

The MoU was signed by Sheikh Tahnoon Bin Saeed Bin Shakhbout al Nahyan, chairman of Federal Group and Smart Vision for Information Technology for Digital Health Innovation 2048 (DHI 2048), a UAE-based organization to drive digital health innovations and solutions from Israel.

"It gives me great pride to speak about this momentous collaboration between his highness and DHI 2048," added Dr. Tariq Bin Hendi, Director General of Abu Dhabi Investment Office (ADIO). "I believe the digital space they are operating in today is going to help and hopefully revolutionize the way that we practice medicine in the region. It's now just over a year from when the Abraham Accords were signed. That momentous occasion changed the dynamics in the region. The ties between the UAE and Israel will grow stronger and stronger and this collaboration agreement that is being signed today is a testament to that."

illumigyn was founded in 2012 by Ran Poliakine and Lior Greenstein. The company's mission is to help with women's healthcare and make it affordable for every woman around the world. Its Gynescope System is FDA-cleared and is described by the company as a "gynecology endoscope" and cloud platform service.