IKEA investing $22.5 million in Israeli fintech startup Jifiti
The Israeli company facilitates white-labeled point-of-sale financing solutions for banks, lenders, and merchants which deploy buy now pay later programs
Swedish furniture conglomerate IKEA is investing $22.5 million in Israeli fintech company Jifiti. The investment was made through Ingka Investments, the investment arm of Ingka Group, owner and operator of 389 IKEA stores and e-commerce in 32 countries. The Israeli company facilitates white-labeled point-of-sale financing solutions for banks, lenders, and merchants which deploy BNPL (buy now pay later) programs. This is IKEA's first such investment in an Israeli company and it will join previous investors in Jifiti: Jesselson Family Office, Liberty Technology VC, and the Schottenstein Stores Corporation, owner of the American Eagle brand.

"We started the funding process a few months ago and we approached several venture capital funds. One of them asked us for recommendations and we sent them to IKEA, who then asked if we can also take them into account as investors and not just as a partner," said Yaacov Martin, CEO and Co-Founder of Jifiti. "We saw it would be very difficult to work with the funds as they wanted to invest through the safety net route the government set up for institutional investors so we decided to continue only with IKEA. The decision to take money from one leading and strategic investor was made after a lot of thought as we wanted to avoid a situation of disproportionate influence on the company. This situation is the exact opposite as they want us to be completely independent and asked for minimal influence. The partnership with them really opened our eyes. We discovered that giant conglomerates like IKEA have a wide range of activities, including forestry, mining, and whatnot, which also opens the door to many other businesses that we are interested in."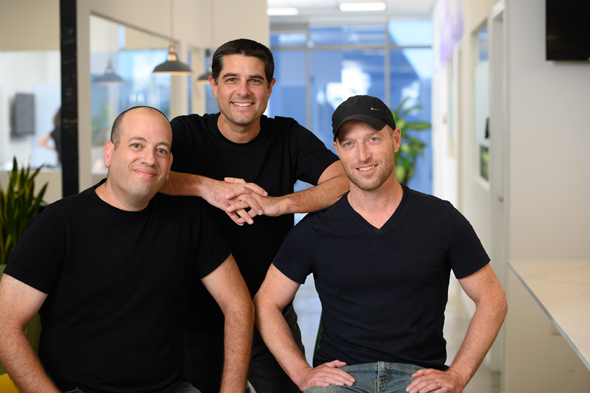 Jifiti co-founders Yaacov Martin (from right), Meir Dudai and Shaul Weisband. Photo: Jifiti

Ingka Group and Jifiti have a long-standing commercial partnership with Jifiti acting as a facilitator of IKEA Retail and consumer financing services. IKEA, with their local banking partners in Spain, France, Portugal, and Belgium have already been offering financing in their stores via the Jifiti platform since 2019 and are now rolling out into other countries. The companies said that the aim is to have the Jifiti platform facilitate the IKEA in-store and e-commerce point-of-sale financing across markets. Ingka Group and Jifiti will collaborate to develop and extend IKEA Retail's financial services to its 706 million annual in-store customers and 3.6 billion e-commerce visitors worldwide.

Martin, who founded the company with CTO Meir Dudai and CMO Shaul Weisband, explained why Jifiti decided to raise funds at this time after not doing so since 2015. "We don't like to raise funds externally and that is the way we have done things in all our previous ventures as well," Martin told Calcalist. "The bottom line is the only thing that's important to us. We found ourselves in a booming sector and if we wanted to grow we needed to bring in investments. We understood that we have an opportunity to expand and we made that transition. Not many companies have this connection like we do with IKEA. There aren't many brands with this kind of foothold across the world."