Fintech company Balance nets $25 million Series A from high-profile lineup
The Israeli company's funding round was led by Robinhood and Next Insurance investor Ribbit Capital
The Israeli fintech company Balance announced Wednesday it raised $25 million in its Series A round led by Ribbit Capital, a fund that has previously invested in Israel's Next Insurance, as well as in Robinhood, Coinbase, and others. Another new investor in Balance in this round was Avid Ventures, a women-led fund, which invests in fintech. Existing investors Stripe, Lightspeed, YC, Upwest, Scifi VC also participated in the fundraising, as well as past and present senior employees at Plaid, Square, PayPal, Stripe, Brex and Coinbase.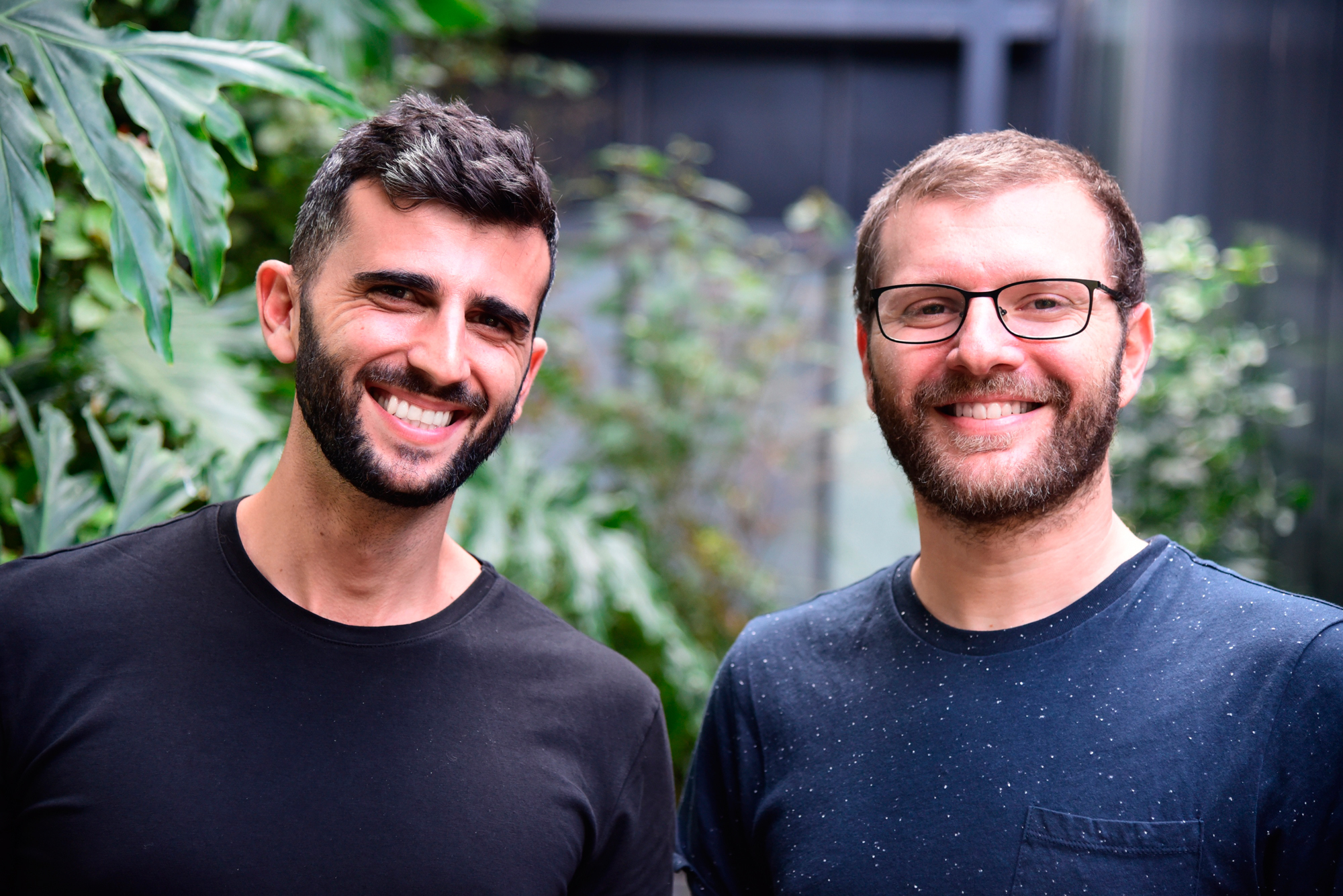 Balance co-founder Yoni Shuster (left) and Bar Geron

Balance had previously raised $5.5 million in its seed round and employs 25 people, 21 of them in Israel. The company was founded in 2020 by CEO Bar Geron and VP of Development Yoni Shuster who met while working at PayPal. Interestingly, one of the investors in the Israeli company is American fintech giant Stripe, which is a competitor of Balance on the one hand, but also cooperates with it as an investor and consultant.

Speaking with Calcalist, Geron said that "all trade between businesses in the world is undergoing a process of digitization. To date, these processes have been offline. The world has been based on personal relationships, but five years ago many companies decided to set up dedicated websites that would allow them to make purchases from different suppliers. However, the means of purchase has not changed, it remains mostly credit cards. But there are a lot of transactions that are not done with credit and there are a lot of other means. We have built the first experience for businesses' e-commerce payments. We allow businesses to accept other businesses' payments similar to e-commerce but with the same variety of methods that exist in this world."

The company started out in early 2020 and recruited its initial funding round through the Y Combinator accelerator and later secured investments from Lightspeed, Stripe, and PayPal's founder. "We have a lot of experience in this world. I was at PayPal and at Behalf and learned a lot there," Geron said. "We have customers in every conceivable vertical, including the navel, healthcare, iron and all sectors of the economy." The company's customers include leading manufacturers, wholesalers, suppliers, and business markets from traditional industries such as steel, machinery manufacturers, shipping, fashion, and more. The company's clients include Bryzos (steel), Bay Supply (construction equipment), Choco (wholesale food manufacturers), Zilingo (wholesale fashion), and more.

Known consumer trading platforms such as Amazon or Shopify have created an expectation among consumers for a fast and smooth online shopping experience, including financing options, and flexibility in means of payment. Along with the consumer experience that has long become the norm, 92% of business transactions are still done manually in the physical world. The trend is beginning to change among inter-business trading due to the rapid growth of business traders and business markets, who are increasingly looking for a solution for an online payment experience that will suit their needs.

Balance's solution bridges the gap that was created by using a payment platform that allows trading between businesses and unifies the payment experience and financing process. With a fast online purchasing process buyers enjoy the choice of payment methods including ACH, wire, and checks as well as real-time net terms at checkout; merchants get an immediate payout which is always reconciled like with credit cards; and marketplaces are enabled with automated vendor disbursement, a full compliance umbrella, and reconciliation management.

Balance is embedded in some of the world's leading platforms for building and managing commerce sites including Magento, BigCommerce, Quickbooks and will soon launch on Salesforce and Shopify.