Cyber risk ratings startup VisibleRisk to be acquired by BitSight
The Israeli company, created in a joint venture by Moody's and venture group Team8, will become a BitSight R&D center
American cybersecurity company BitSight is acquiring Israeli startup VisibleRisk, a cyber risk ratings joint venture created by Moody's and venture group Team8. The transaction will see Moody's invest $250 million in BitSight, with Team8 to become a shareholder in the company valued at $2.4 billion. Team8's stake in BitSight is estimated to be valued at hundreds of millions of dollars.

Co-founded by Derek Vadala and Yigael Berger in 2019, the VisibleRisk cyber risk rating and real-time monitoring platform enable organizations globally to continuously monitor and manage cyber risk as they would financial risk. The company has raised $30 million to date and employs 40 people, 30 of them in Israel.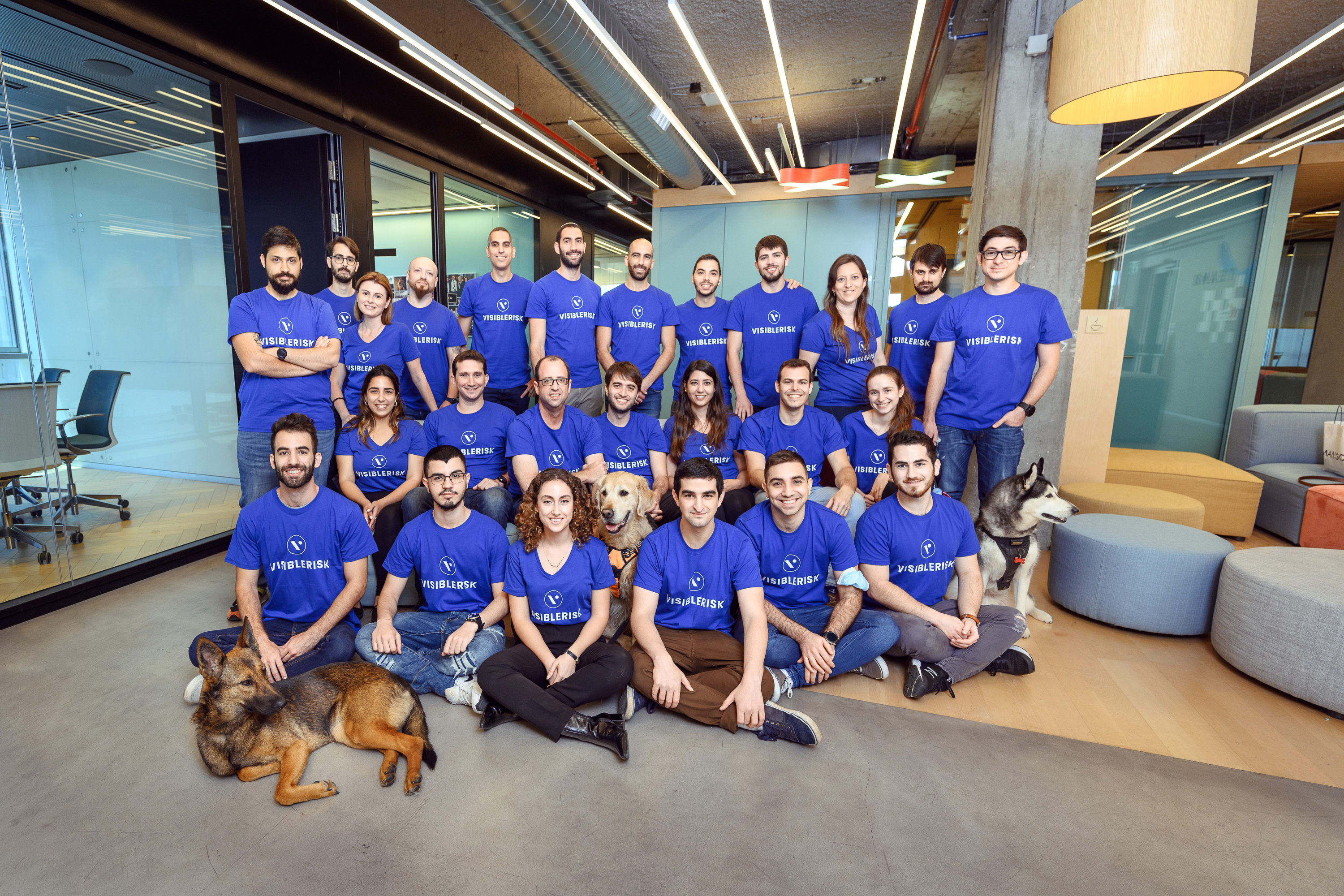 VisibleRisk team. Photo: Doron Letzter

"BitSight will set up an R&D center in Israel and there is going to be growth at a crazy rate, with the goal being to reach 100 employees in a year," Team8 co-founder and Managing Partner Nadav Zafrir told Calcalist.

"BitSight is currently the global leader in cybersecurity risk assessment based on external data. It doesn't have much competition and the merger will combine our capabilities of assessing internal cybersecurity risks with their capabilities. Together we will be able to provide clients with the ability to translate the technological risk to a clear business risk. What are the odds of a certain cybersecurity incident happening, how much will it cost the company, what insurance against such an incident would look like and what are our recommendations," added Zafrir.

VisibleRisk's Cyber Ratings are based on cyber-risk quantification, which allows companies to benchmark their cyber risks against those of their peers, and to better understand and manage the impact of cyber threats to their businesses.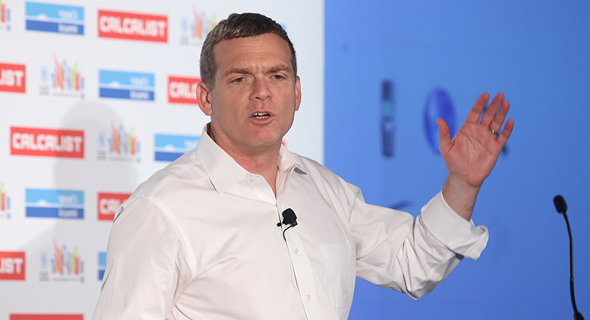 Team8 Managing Partner Nadav Zafrir. Photo: Orel Cohen

Zafrir stressed that this acquisition is different from previous ones at Team8 as this is an all-stock deal and Team8 will continue to be actively involved in the company, as well as being a significant shareholder. "All four organizations are combining forces to create this company valued at $2.4 billion. This will be the leading company in cybersecurity ratings," said Zafrir.

Following the acquisition, BitSight, which has over 2,300 global customers including many Fortune 500 companies, government agencies, insurers, and asset managers, plans to create a Risk Solutions Division focused on delivering a suite of critical solutions and analytics serving stakeholders including chief risk officers, c-suite executives, and boards of directors. VisibleRisk co-founder Derek Vadala will head the new division.

Over the past 18 months, the exponential rise of cyberattacks and ransomware has cost organizations hundreds of billions of dollars, threatened the stability and reputation of businesses across the globe, and created an imperative for business leaders and boards to assess and quantify their cyber risk. A Moody's Investors Service review of cyber vulnerability and impact identified 13 sectors with high or medium-high risk with total rated debt exceeding $20 trillion.

Team8 has registered three significant exits to date, with Curv being acquired by PayPal for $200 million earlier this year, Sygnia being bought by Temasek for $250 million at the end of 2018, and Cisco purchasing Portshift for $100 million in October 2020.