Life insurance platform Sproutt raises $26 million to reward 'hidden healthy' behaviors
Sproutt has a Quality of Life Index that assesses behavior associated with healthy living - such as nutrition, sleep, mental health, and more
Israeli life insurance platform Sproutt has announced that it has raised $26 million in Series B funding. The round was led by MoreTech Ventures with investment from Harel Group, The Raptor Group, and Falcon Edge Capital, alongside existing investors. Whereas traditional life insurance policies penalize individuals for negative lifestyle choices, Sprout takes into account a person's positive, 'hidden healthy' lifestyle choices as well.

"Most people have at least one aspect of their lifestyle that is healthier than they think – whether it be how they sleep, how much they move, or what they eat," said Yoav Shaham, CEO and Co-Founder of Sproutt. "At Sproutt, we are leveraging the QLI we've developed to discover the hidden healthy behaviors that exist in each person and reward them with the best possible life insurance to reflect their lifestyle. This investment is a huge vote of confidence in Sproutt from investors that see how the market is changing and believe in our vision to redefine what life insurance can do for those who prioritize healthy living."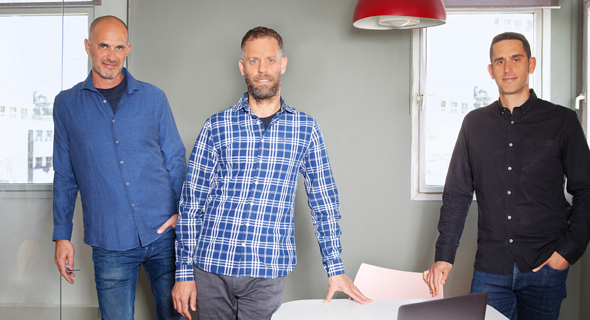 Spoutt Co-Founders Yoav Shaham, Assaf Henkin, and Itai Brickner. Photo: Lynn Counio

Sproutt has a Quality of Life Index that assesses behavior associated with healthy living - such as nutrition, sleep, mental health, and more - to personalize policies on each customer based on their specific score. According to Sproutt, the higher the customer's score, the lower their risk, allowing customers with high QL scores to get policies that reward their healthy behaviors in their lifestyle. They claim that the entire digital process takes just 15 minutes.

The company has also launched a dedicated Agency Platform which can help U.S-licensed insurance sellers to offer Sporutt's technology to customers. Assaf Henkin, Co-Founder and President of Sproutt explained how "the pandemic threw a wrench into the process of face-to-face sales for insurance sellers, widening the 'needs gap' of 41 million Americans needing but lacking life insurance. When brokers started approaching us requesting access to our tailored life-insurance policies, we knew we could fill this gap and help a large segment of the population gain access to quality policies."

Sam Bernstein, Partner at MoreTech Ventures, said how they "see a huge opportunity to revolutionize the way life insurance is priced and delivered to customers through data analytics, real-time policy issuance, cheaper coverage, and long-term user engagement." Peter Monaco at Raptor Group added how "Sproutt has achieved strong product/market fit and great momentum by addressing the flaws in the way traditional life insurance has been designed and sold historically."

Sprout was founded in 2018 by Henkin, Shaham, and Itai Brickner, who serves as the company's CTO. The recent round brings its total funding to $38 million, following its Series A in 2019.