Customer management platform EverAfter secures $13 million in Seed round
The Israeli startup's clients include leading SaaS companies like Taboola, AppsFlyer, and Verbit
Israeli startup EverAfter, which developed a customer management platform, announced Tuesday that it has raised $13 million, completing a Seed Round led by TLV Partners and Vertex Ventures, alongside angel investors Benny Shneider, Zohar Gilon, and Amit Gilon.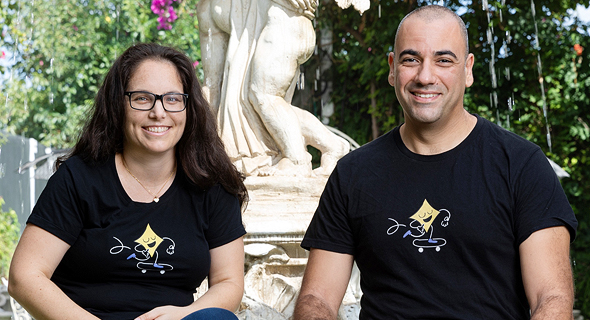 EverAfter founders, Noa Danon (left) and Tal Shemesh. Photo: Eyal Toueg

EverAfter was founded in 2019 by Noa Danon (CEO) and Tal Shemesh (CTO) who met during their military service at the IDF's Center of Computing and Information Systems, commonly known as Mamram.

The idea to start EverAfter came from Danon's experience as a product manager and the challenge to connect between the client's experience and the product's experience. With the EverAfter platform, users can see their tasks, meetings, documents, etc. without writing additional code.

"EverAfter meets that need exactly, providing technology that helps organizations personalize the customer experience from the moment the customer signs the initial contract, all the way through to the renewal, and expansion," Danon said.

EverAfter's clients include leading SaaS companies like Taboola, AppsFlyer, and Verbit.