Meet Cyfluencer - cyber's new influencer marketing platform
"B2B influencer marketing is broken - it's terrible," says its Founder Yoel Israel
Gone are the days where cybersecurity experts are paid to promote articles or webinars on behalf of companies - at least, that's what Yoel Israel believes. The Founder and CEO of tech marketing firm WadiDigital has set his eyes on a new passion project: Cyfluencer, a platform that connects cybersecurity influencers with thought leaders to amplify curated content across social media.

"B2B influencer marketing is broken - it's terrible," said Israel when describing what he believes is a pain point in the sector. "B2B is doing it wrong, they need to do it more like B2C."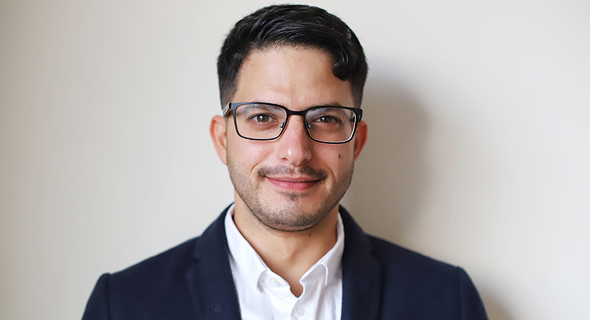 Cyfluencer founder Yoel Israel. Photo: Dara Israel

Cyfluencer was founded as a way to help fix some of the problems currently facing the influencer marketing sector in cybersecurity. Its platform hosts a library of curated content from experts whose work can be easily shared across social media platforms by influencers. Using Cyfluencer as the middleman, publications and organizations pay influencers who choose to share their work based on how many clicks the post generates.

Israel says that Cyfluencer solves two of the biggest challenges faced by influencer marketing: first, the problem of hitting the same audience each time which diminishes returns for the company, and second, the risk that the influencer comes across as an in-house promoter since they're engaged with the company in long-term contracts or deals. "They're forcing him to share things that the company wants to share, even if it's something he doesn't believe in or if the blog is shit," Israel explains. "That's why it's broken and what we've done is gotten rid of that."

Cyfluencer lets influencers share what they want from what is available to them, and will get paid accordingly at the end of the month after the clicks are accounted for. Companies can decide who shares their content and over what platforms, meaning that their work can then be shared by dozens of people - and dozens of audiences - instead of only one. Today, 85% of the content that is being shared is over LinkedIn by 40 influencers and 15 companies that use the platform.

While Israel wouldn't share how much the platform pays out for the tool, he told CTech that they pay "a lot, significantly, but cybersecurity professionals are the most honest and transparent people to their credit, which is great. They're big about security, they're big about if they're being tracked - they're natural skeptics, which I like these kinds of people a lot."

Israel's decision to start an influencer marketing platform for cybersecurity is both a blessing and a curse. While it was born out of "a moral obligation to fulfill the demand" he saw from his clients at WadiDigital, he claims that the biggest challenge is getting influencers to sign up and use the platform for payment. "Many of the influencers aren't motivated by money," he explained. "That's the challenge... They don't want the responsibility to say they're being paid in their posts. They don't want to say they're being paid, and we're curating content for them and they want to support us in the ecosystem so they'll just share the content."

According to Israel, two of the influencers using Cyfluencer are rejecting payments - the curated quality content is enough for them to keep clicking and sharing for the benefit of the organizations and industry as a whole. One day, he hopes to create the same platform for a variety of industries and sectors, but until then the company is focused on expanding the audience and serving the cybersecurity clients from WadiDigital who have called for a solution.

"We're not a marketing agency in a sense, we're a technology and marketing solution. If we can't find the solution then we will create it," he concluded.