Appointments
Circles appoints Guy Winch as Chief Strategic Officer, Relationships
Winch will address the global spikes in divorce and breakups due to the pandemic
Guy Winch, licensed psychologist and keynote speaker, has joined the online support group platform Circles as its new Chief Strategic Officer, Relationships to launch a program aimed to help people who have suffered from heartbreak and relationship pain attributed to Covid-19.

Alongside his appointment, Winch will lead a free online support session designed to help people 'rebuild their self-identity' following a breakup. It will be streamed on October 4 as part of a series of events hosted by Circles ahead of World Mental Health Day on October 10.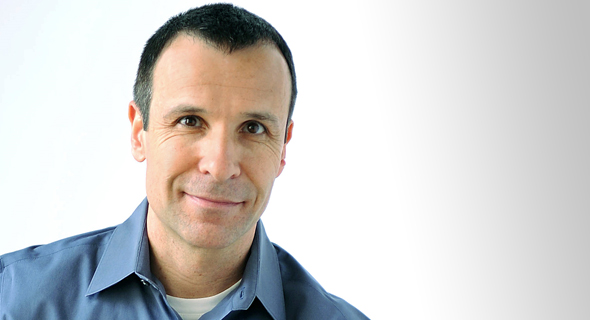 Guy Winch. Photo: Andrew H. Walker

"Covid-19 has impacted everyone's relationships, especially those who live with their significant others," said Winch. "The stresses of living through a pandemic combined with the increased time spent together and at home has contributed to spikes in break-ups. These separations have a massive impact on mental wellbeing and more than ever, people need a way to connect with others who know what they are going through in order to practice emotional first aid."

Guy Winch, Ph.D. received his doctorate in clinical psychology from NYU in 2001 and completed a postdoctoral fellowship in family and couples therapy at NYU Medical Center. He is a member of the American Psychological Association and has been working with couples and individuals since 1992 and his TED Talks 'Why We All Need to Practice Emotional First Aid', 'How to Fix a Broken Heart', and 'How to Turn Off Work Thoughts During Your Free Time' have been viewed over 26 million times.

It is no surprise that lockdowns, health scares, and economic uncertainty have added stressors not felt by so many in generations. While some managed to adapt by working from home or happily co-existing in homes, many felt trapped, alone, or helpless while governments worked out how to combat the virus. According to the BBC, inquiries into divorce applications in the UK jumped 122% between July and October in 2020 compared to the year before.

"Breakups take a huge toll on a person's emotional state," added Irad Eichler, founder and CEO of Israel-based company Circles. "Grieving the loss of a relationship can be just as difficult as grieving the loss of a loved one. We're so thrilled that Guy will join to provide everyone who needs it with his expertise and free emotional support ahead of World Mental Health Day and that he's helping us launch our new offering aimed at people suffering from relationship issues. We've designed our platform to be able to reach the millions of people who are suffering through life's challenges in a personal way."

Circles, formerly 7Chairs, was founded in 2020 and helps people be heard, understood, and supported by others who are experiencing similar life challenges. It connects users to intimate and private groups of 6-8 people as well as a medical professional who facilitates the conversation. Users can also access personalized content such as self-help exercises, blogs, and webinars.

The support session from Winch will air on Circles on October 4 at 8pm EST / 5pm PST and will be free for anyone who wishes to attend virtually. To register, visit circlesup.com.