TLV Partners raises $320 million for new funds
The Israeli venture capital firm raised $220 million for its fourth fund for investments in early-stage companies as well as an additional $100 million for growth investments
Tel Aviv-based venture capital firm TLV Partners has closed its fourth fund. According to documents filed with the U.S. Securities and Exchange Commission (SEC), the VC raised $220 million for the fourth fund, which will invest in early-stage companies. In addition, TLV Partners raised another $100 million fund to invest in the growth of its portfolio companies.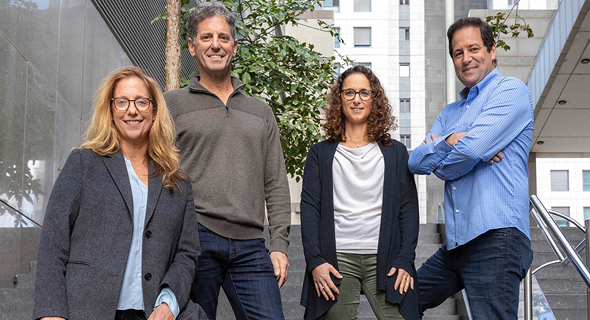 TLV Partners. Photo: Eyal Tuag

TLV Partners raised two similar funds in 2020, but for a lower total sum of $210 million. Together with the new funds, TLV Partners takes its total assets under management to $825 million.

Recent investments by TLV include EverAfter, Aporia and Buildots.

TLV Partners was founded in 2015 by Rona Segev and Eitan Bek. Segev is a former partner at funds Pitango and Evergreen and focuses on investments in the sectors of Artificial Intelligence, cloud, and cybersecurity. Bek is also a former Pitango employee and focuses on investments in the sectors of mobile, IoT, and fintech.

"Six years after raising our first fund and two years after raising our third fund, we are happy to announce that we have raised our fourth fund, TLV Partners IV," wrote Shahar Tzafrir, Managing Partner at TLV Partners. "Our fourth fund is $220m, and we are setting out to continue our strategy from the previous three funds: backing visionary Israeli entrepreneurs from the Seed, A, and onwards stages.

"In addition to TLV Partners IV, we are also announcing a $100m opportunity fund — TLV Opportunity II. This fund, which is dedicated solely to our portfolio companies, will enable us to support our founders deeper into their journey, thus cementing us as long-term partners from the outset."