Silenseed signs $7.8 million agreement with GIBF to create Chinese subsidiary
Proceeds from the investment are expected to provide Silenseed with liquidity to fund the company's Phase III clinical trial
Israel-based Silenseed, a clinical-stage biopharmaceutical company, has announced that it has signed a Joint Venture Agreement with Guangzhou Sino-Israel Bio-Industry Investment Fund LLP (GIBF). It is understood that the agreement is for the creation of a jointly-owned Chinese subsidiary, Guangzhou Silenseed-China Ltd., and that GIBF will develop, market, and sell Silenseed's products.

"China is a very significant market opportunity for Silenseed, and I am delighted we have been able to secure the support of a partner such as Guangzhou Sino-Israel Bio-Industry Investment Fund, with the funding capability and local knowledge that is essential to succeed in the region," said Dr. Amotz Shemi, Silenseed and Silenseed-China CEO. "With the Joint Venture in place, Silenseed is well positioned to progress our commercialization strategy and move towards getting our products to market."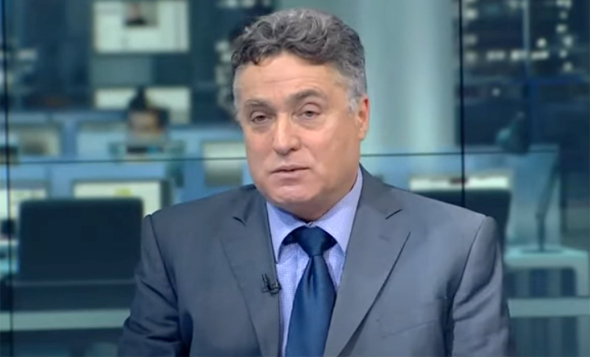 Silenseed and Silenseed-China CEO Dr. Amotz Shemi. Photo: PR

There are 446,000 pancreatic cancer patients worldwide each year, and its treatment market is estimated at $5 billion. The subsidiary license includes the right to develop, conduct clinical studies, and obtain approvals required by the company to support the needs of local customers in the region. Part of the agreement includes an RMB 50,000,000 ($7.8 million) investment by GIBF for a 49% fully diluted equity interest in the Silenseed Chinese subsidiary.

Proceeds from the investment are expected to provide Silenseed with liquidy to fund the company's Phase III clinical trial and operations in pancreatic cancer till interim analysis, which is performed when 25% of patients have been randomized and have completed the 18-month follow-up.

Silenseed is a biopharmaceutical company developing RNA interference (RNAi)-based cancer drugs and delivery systems. Diseases that currently are included in the company's pipeline are pancreatic cancer, lung cancer, prostate cancer, and brain cancer. The Guangzhou Sino-Israel Biotech Investment Fund was established in March 2016 and focuses on life science investment. It has currently operational offices both in Guangzhou and Tel Aviv.