Aura air filtration system neutralizes Covid-19, confirms Ministry of Health
The ministry's regulatory medical device approval was based on testing data provided by Aura, showing a nearly-100% neutralization of Covid-19 viruses in an enclosed space
The Israeli Ministry of Health approved Aura Smart Air's air filtration system on Sunday morning. The system destroys airborne Covid-19 (coronavirus) particles in enclosed spaces.

The Israeli medical device company that develops air filtration systems that eliminate airborne viruses and bacteria, received regulatory approval after announcing that its system had successfully passed initial testing at its facilities in California, achieving 99.99% effectiveness in eliminating viruses, such as the SARS COV-2 version, in enclosed spaces. The company presented the results of its tests to the Ministry of Health's Medical Equipment Unit last week, and today received confirmation of its approval.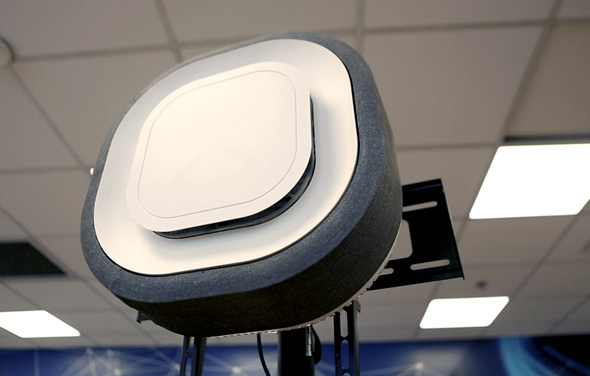 Aura Air's air filtration device. Photo: Tal Azulay

The company plans to use the test results and its ministerial approval to begin marketing its air filtration system to institutional entities in Israel. It estimates that the Health Ministry approval will grant it an advantage when competing to supply systems to the Health and Education Ministries.

Aura Smart released a statement noting that in January the Health Ministry established a committee to locate possible technological solutions for air disinfection in enclosed spaces. A call for proposals was issued, and the ministry examined 27 different technological solutions from companies to treat air in enclosed spaces. The committee decided that Aura Smart's system achieved the criteria required to become a recommended product capable of purifying air in such spaces.