Storage Drop partnering with Port of Ashdod on pilot to store green energy
The Israeli startup, headed by former IDF Chief of Staff Gadi Eisenkot, has developed a system designed to store high-pressure air
Israeli startup Storage Drop, headed by former IDF Chief of Staff Gadi Eisenkot, and which specializes in the development of advanced technologies for storing green energy, announced on Monday that it will be installing the HyDrop storage system in the port of Ashdod. The system is designed to store high-pressure air, when the demand for electricity is low, and to convert the compressed air into electrical energy.

"Building the system is an important step towards a broader plan for storing innovative energy and promoting green energy. I congratulate the Port of Ashdod on the partnership and spirit to promote innovation," said Gadi Eisenkot, Chairman of Storage Drop, who served as IDF Chief of Staff between 2015 and 2019.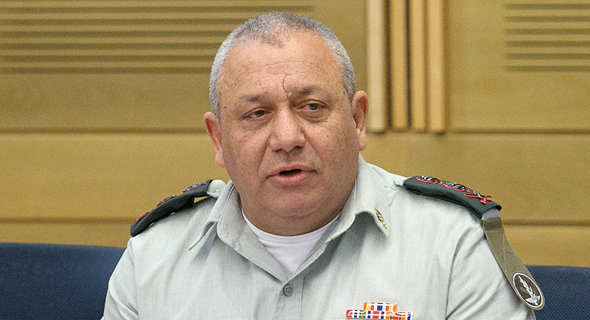 Storage Drop Chairman Gadi Eisenkot. Photo: Ohad Zwigenberg

Storage Drop is developing two different energy storage systems: the first is HyDrop, a compressed air storage system for generating electricity in renewable energy facilities, such as photovoltaic (solar) fields; And the second, an energy storage system for supplying cooling and air conditioning to industrial buildings, shopping malls, and more. The first system is designed to store high-pressure air, during hours when demand for electricity is at a low, and to convert compressed air into electrical energy. The second CoolDrop system will be installed on the company's site in Rehovot and will store environmentally friendly "natural gas mixture" and will allow cooling and air conditioning through the consumption of gas from underground tanks as well as consuming gas for cooking and domestic water heating. The cooling system will generate cold and electricity at the same time and is therefore ideal as a backup system in an emergency.

The company estimates that the installation work on the system in Ashdod will be completed towards the end of the fourth quarter of the year.

"We are proud to implement Storage Drop's advanced system that has proven to be innovative, green and efficient," said Shiko Janna, CEO of the Port of Ashdod. "The technological solution that the company offers is in line with the port's values when it comes to innovation and we believe that the cooperation will be a significant step in building the sustainability system of the Port of Ashdod."