Wonder Robotics' mission to be the Mobileye for drone landings
While drones can fly without human intervention, the company hopes to be the eyes for devices looking to land in any condition
As the market prepares for an entire ecosystem of drone delivery services and companies, Israel-based Wonder Robotics, which provides an autonomous landing solution for drones, is helping with their vertical take-off and landing procedures to ensure safety and efficiency. Their product Wonderland uses short-range 3D depth perception and long-range 2D vision to help drones with their precision landing, emergency landing, and in the event of GPS failures.

"Wonderland is the first product which looks down and provides you with all the aspects of autonomy you need, looking down at the system," claims the company's Co-founder and CEO Idan Shimon. Having started the company in 2019 with its CTO Amnon Demri, Wonder Robotics handles all the aspects of autonomy that drones need in the vertical world, as opposed to just the horizontal world during its flight from start to finish.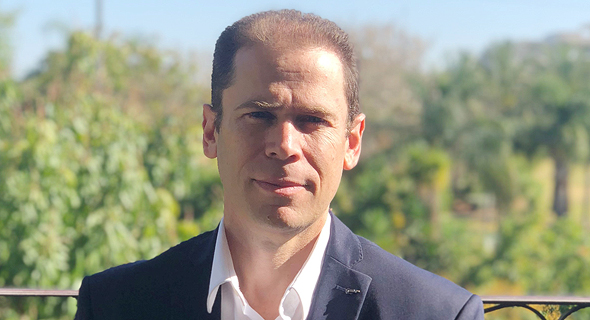 Wonder Robotics Co-founder and CEO Idan Shimon. Photo: Wonder Robotics

"We like to differentiate between two players: the horizontal layer and the vertical layer," he explained. "On the horizontal layer, most of the autonomy built into the UTM systems and Air Traffic Management systems is how not to collide into aircraft... If we look down, there are a lot of obstacles that aren't on maps. If I descend and I want to put down a package, if someone goes beneath the drone, I need the drone to be able to understand that, to see that, to react to that, and stop the delivery."

Wonder Robotics is using its technology currently in one of the most sought-after industries for autonomous drones, which is delivery of products and services, but Shimon doesn't rule out one day deploying Wonderland in use cases involving insurance, homeland security, or military applications. Even though companies like Amazon and Walmart are desperate to perfect the drone delivery process for their businesses, there are safety concerns expressed by regulators like the Federal Aviation Administration (FAA) which rightly prioritizes the safety of civilians during the delivery procedure.

According to the company, Wonderland and its ability to execute emergency landings and precision landing without humans can help drones get the government approval needed to fly over high-populated areas in the U.S. "Something that bothers the FAA is GPS loss," continued Shimon. "Because we look down in our system we can create images for the system. If a drone loses GPS, it can still avoid drifting away with the wind and it knows how to navigate, to hover precisely, over the place it is currently at, and that gives the system a lot of time to decide what it wants to do... In that aspect, you completely mitigate the risk of GPS loss because the FAA doesn't care if you bring back a drone or not, it cares that no one will get hurt."

A lot of the concerns with drone delivery sound similar to the race companies are competing in to reach Level 5 autonomy in autonomous vehicles on the road. Tesla, Waymo, and others are quickly trying to work out how to best provide cars with the 'eyes' they need to evaluate every situation and risk in front of them. Israeli companies like Mobileye (bought by Intel) are helping to provide the technology for companies who want their vehicles to process and interpret data in real-time. While the two industries are working towards the same goal of getting robots to operate autonomously, the challenges on land and in air are entirely different.

"Weight in the automotive industry is much less of a concern than in drones," Shimon explained when asked about the similarities between self-driving cars and self-landing drones. "With drones, every gram counts, and if I put another gram it means that the drone will have less endurance or the package it can carry is smaller and it will lose performance."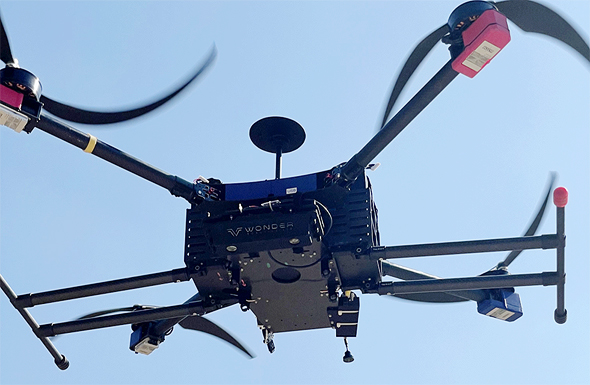 A Wonder Robotics drone. Photo: Wonder Robotics

When it comes to the space they operate in, Shimon concedes that "with autonomous cars you have manned cars, people walking, a lot of things that are not connected or part of the ecosystem. With drones, you can create a layer in the air… I truly believe that the market of autonomous drones will be there and will materialize before autonomous cars. Not because of the technology but because the challenge in that aspect is much less than with cars."

Wonder Robotics is currently a modest team of five full-time employees and two additional part-time team members. With a Seed funding round soon to be announced, Shimon promises that the team will quickly grow to 15 "in a few months." Wonderland can be purchased in small quantities for 'a few thousand dollars' per system, and large quantities will be based on a subscription model. The aim is that the company will provide the hardware and then the service provider pays per month per system.