Traveltech company TripActions raises $275 million at $7.25 billion valuation
The Israeli-founded startup said that its booking volume has now exceeded pre-Covid levels due to increased market share and product innovations
Israeli-founded traveltech company TripActions announced on Wednesday that it has raised $275 million in Series F growth funding at a post-money valuation of $7.25 billion. The round was led by Greenoaks Capital with participation from investor Elad Gil, Base Partners, and all key existing financial investors. Existing investors include Lightspeed, Zeev Ventures, and Dovi Frances' Group 11. TripActions was founded in 2015 by two Israeli entrepreneurs, CEO Ariel Cohen and CTO Ilan Twig. It offers a system for planning and booking business trips and expense management. The company announced in June that it was setting up an R&D center in Tel Aviv. TripActions raised a $155 million Series E led by Andreessen Horowitz in January of this year and has raised a total of almost $1.3 billion to date.

Even though the company was forced to undergo significant changes at the start of the Covid-19 pandemic, including the firing of hundreds of employees, it wasn't long before it managed to weather the drop it suffered in revenue that was soon followed by significant growth due to the move to a more digital world. TripActions also broadened its activity in the travel expense sector and developed products helping companies to better manage their employees' expenses while on the road.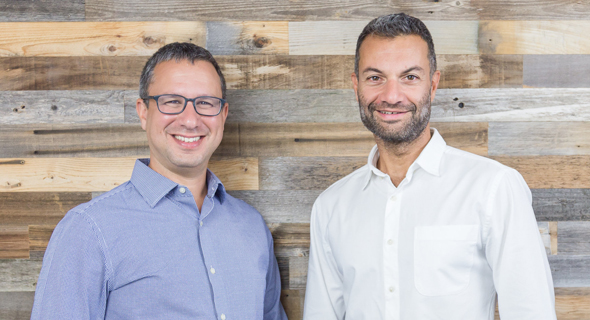 TripActions co-founders Ariel Cohen (left) and Ilan Twig. Photo: Courtesy

"TripActions is experiencing massive growth as companies recognize the imperative for consumer-grade tech tools and efficiency that comes from real-time, contextual data," says TripActions co-founder and CEO Ariel Cohen. "Just as TripActions continues to disrupt the corporate travel market, TripActions Liquid is set to replace traditional spend management solutions. No other company is able to provide a single, unified T&E solution for enterprise companies on a global scale."

The company said that from February 1, 2020, to July 31, 2021, it more than doubled its aggregate travel budget under management, while its expense budget under management grew by 1,400% over the same period. Recent enterprise customers include Heineken, Crate & Barrel, and Snowflake.

"TripActions is a unique and promising company in the world of business travel and expense management solutions," said Elad Gil. "It was an easy decision for me to increase my stake in TripActions."

According to the company, 68% of all end-to-end TripActions customers have switched from legacy T&E systems, gaining the benefit of a combined travel and expense solution that offers visibility and efficiency. In the past six months, TripActions Liquid has recorded more than 500% growth in transaction volume and nearly 400% growth in active users. Legacy options require finance teams to review every expense transaction. Powered by physical and virtual corporate smart cards, just 5–10% of TripActions Liquid transactions require review, reducing reporting hours up to 66% and reconciliation time up to 95%. For end-to-end TripActions enterprise customers, reconciliation time is reduced from weeks to hours.

TripActions said that its booking volume has now exceeded pre-Covid levels due to increased market share and product innovations that have differentiated TripActions and enabled corporate travelers to get back on the road faster than manual and disparate legacy options.

With a broadening international footprint and backed by a global team of travel agents, the group plans to continue its rapid expansion in Europe, which has grown to represent 30% of TripActions business. Reed & Mackay, the newly acquired high-touch agency that also manages meetings and events and VIP services for TripActions clients, will see further investment in support, product, and sales teams. TripActions plans on adding more than 150 employees in the UK, Israel, and across Europe this fiscal year.

TripActions will also continue to ramp its personal travel booking offering, Lemonade, which has already grown nearly 10x in booking volume this fiscal year. TripActions Lemonade offers the same user experience to travelers across their personal and business lives — allowing travelers to seamlessly add on a personal day to a business trip or book their next family vacation.