Better Health raises $10 million Series A to scale its bundled medical supply model
Better Health's solution bundles peer support, education, telehealth, and the home delivery of medical supplies
Better Health, an Israeli company that helps modernize the medical supply industry, has today announced that it has raised $10 million in Series A. The round was led by Caffeinated Capital and General Catalyst with participation from Bill Ackman's family office, Table Management, 8VC, Anorak Ventures, Tank Hill Venture Partners, Motive Science, Modern Ventures, and Unpopular VC.

"We're excited to continue supporting our members in managing their health at home and to expand our services and offering to meet their growing needs," said Naama Stauber Breckler, CEO and Co-founder of Better Health. "When it comes to medical supplies, receiving the right support makes all the difference in improving patient health outcomes and in reducing overall utilization of care."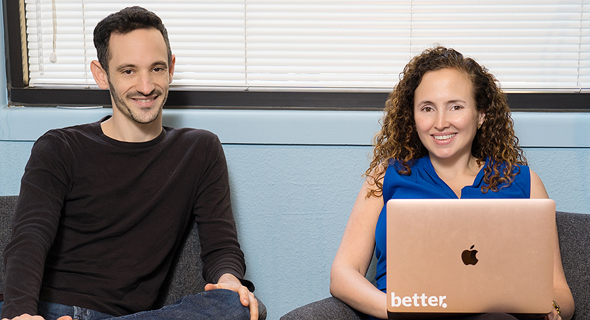 The Better Health founders. Photo: Better Health

Better Health offers an end-to-end chronic condition care solution that bundles peer support, education, telehealth, and the home delivery of medical supplies. It can help users discover and purchase the right medical equipment for them to treat underlying medical chronic conditions and provide additional care, as well as a personalized management solution all from home.

"I love investing in exceptional founders, building category-defining companies disrupting antiquated markets with low NPS," added Raymond Tonsing, Founder and Managing Partner at Caffeinated Capital. "Since investing in its Seed round Better Health had grown tremendously, it grew its member base 4.5x in the first half of 2021 alone. I'm excited about what the coming year will bring."

A recent study conducted by the company has shown that 64% of participants who used Better Care's peer coaching program reduced their doctor or hospital visits and 47% saw an improvement in their mental health scores. It is understood that funding will be used to flesh out some of these capabilities and expand its partnerships with health systems and payers.

"The primary benefit of the coaching program is that patients are seen as more than just their diagnoses," said Stauber Breckler. "Speaking to their peers helps them normalize their new condition and regain the confidence to travel, manage relationships, exercise and live their best lives."

Hemant Taneja, Managing Partner at General Catalyst, added: "One of the core pillars of our health assurance thesis is empowering people living with chronic conditions. We could not be prouder to partner with the Better Health team in making the process of procuring vital medical equipment and supplies seamless. We believe everyone should be able to receive care with dignity and from the comfort of their own home — Better Health allows just that."

Better Health was founded by Stauber Breckler and Adam Breckler and operates in 46 U.S states, offering its services to 81 million Americans who are covered by insurance. Its partners include Medicare, Medicaid, Oscar Health, and Humana, among other payers.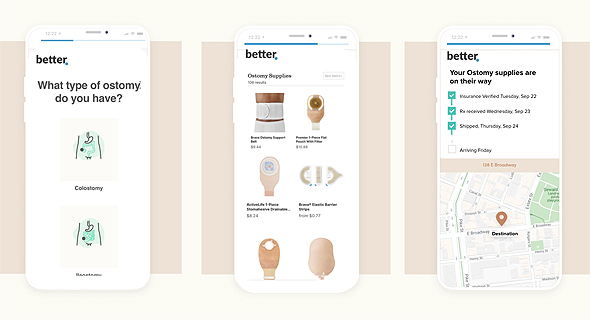 The Better Health mobile app. Photo: Better Health