CytoReason enters Japanese market with SPI partnership
This is the first time that collaboration between an Israeli company and a Japanese pharmaceutical company has been announced to bring AI to clinical drug development
CytoReason, a company that uses machine learning for data-driven target discovery and clinical drug development, has announced alongside Summit Pharmaceuticals International (SPI), that it will be entering the Japanese market with its technology being adopted by one of Japan's leading pharmaceutical companies. CytoReason's AI platform will use its disease model with data provided by companies to help it achieve a better understanding of how its drugs behave on molecular levels, similar to other drugs on the market.

"We're thrilled to enter the Japanese market with such an important player in the country's pharmaceutical industry," said David Harel, CEO and Co-founder of CytoReason. "This collaboration represents a meaningful step forward for our company and for the global pharmaceutical industry."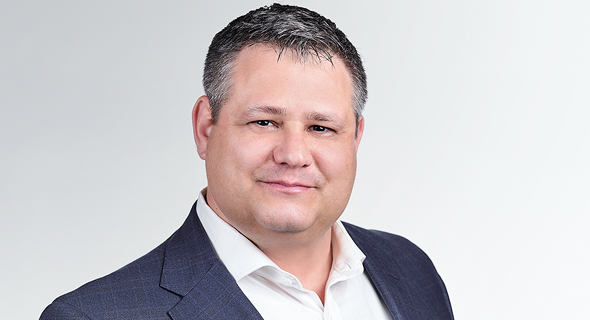 David Harel, CEO and Co-founder of CytoReason. Photo: CytoReason
This is the first time that collaboration between an Israeli company and a Japanese pharmaceutical company has been announced to bring AI to clinical drug development. The collaboration aims to explore the relationship between disease mechanisms and drug MoA to increase the valuation of the drug in immunology. Japan is the third-largest pharmaceutical market in the world.
"We are very delighted that CytoReason initiated a project in the Japanese market," added Katsuya Okuyama, President and CEO of SPI. "We will continue to contribute to the healthcare industry through the collaboration with CytoReason."
According to a previous report by CTech earlier this year, Japanese investments in Israel rose 20% in 2020 to more than $1 billion and today make up 11.1% of foreign investment in the Israeli high tech market, compared to 1.8% in 2016.
SPI is a wholly-owned subsidiary of Sumitomo Corporation, which helps facilitate digital transformations across a variety of industries. It focuses mainly on the integration of products and services in the pharmaceutical industry - anything from research, bioresources, and more.
CytoReason was founded in 2016 and helps pharma and biotech companies accelerate their drug discovery and development. It does this with its cell-centered computational models and proprietary data. Its technology helps scientists gather information on the body's immune functioning which can speed up the process of bringing life-saving drugs to the market. It has raised $10 million in Series A funding, led by PICO Venture Partners and Pontifax.