Smart skin startup X-trodes completes $4.5 million seed round
The Israeli bio-convergence company has developed scalable wireless "Smart Skin" that can help people monitor sleep from their bed and also shorten the recovery from muscle injuries
Israeli bio-convergence company X-trodes, which has developed wearable technology for advanced electrophysiological measurement and analytics, has raised a $4.5 million seed round led by Japan Israel High Tech Ventures (Chartered Group), Welltech. and Jeremy Coller.

Backed by over 15 years of academic research and scientifically validated patents, X-trodes has developed a wireless "Smart Skin" that consists of an ultra-soft, dry, multi-electrode patch array system. The technology aims to reduce hospital and clinic workload and is powered by machine learning methodologies that provide objective signal analysis and monitoring, for everyday activity in any environment.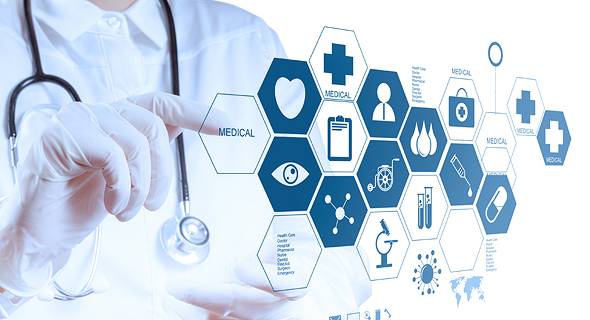 Digital health. Photo: Shutterstock

The company's core technology is based on an intellectual property (IP) that was developed over the last decade at Prof. Yael Hanein's nano-technology laboratory at Tel Aviv University. X-trodes was the 2020 Winner of the Coller Startup Competition at Tel Aviv University. The company currently has 12 employees.

The two first products that X-trodes is bringing to market involve medical-grade sleep monitoring and muscle recovery. The wireless system for sleep monitoring includes a single patch for multi-modality measurement that retrieves meaningful insights and diagnostics from patients' own beds, in their natural environment. For muscle recovery, X-trodes has developed a flexible wearable system that prevents muscle injuries and accelerates recovery by monitoring electrophysiology function in dynamic environments and analysing every muscle with wireless AI-driven insights.

"In seven years, there will be more hospitalizations at home than in hospitals," said Ziv Peremen, X-trodes co-founder and CEO. "A wide range of laboratory tests available only in hospitals can be performed at home with X-trodes, without compromising their quality or reliability. In terms of our capabilities, muscle recovery and sleep monitoring are just the beginning. We are proud to partner with tier 1 strategic partners that bring our ground breaking products to new patients and doctors around the world."