Health benefit platform Insurights raises $22 million seed round
The Israeli startup's digital platform helps employees find lower-cost providers and informs them about relevant preventive care benefits
Israeli startup Insurights, which has developed an AI-powered platform designed to allow employees to utilize their health benefits, announced on Tuesday that it has raised a total of $22 million in seed investment led by Group 11. Cresson Management, Good Company, and Insurtech Israel also participated in the round.

Insuright's digital platform provides employees with on-the-spot answers to their health benefits questions, helping them find lower-cost providers and informing them about relevant preventive care benefits. Its key feature is Zoe, Insurights' "Virtual Chief Health Officer," who is able to analyze and break down any healthcare plan offered by any insurance carrier. Insurights was founded by Israelis Guy Benjamin, Ben Nagar, Dr. Elad Ofir and Ben Goldenberg. After moving to America to join McKinsey & Company, Benjamin was struck by the complexity and inefficiency of the U.S. healthcare system, ultimately leading to the founding of Insurights.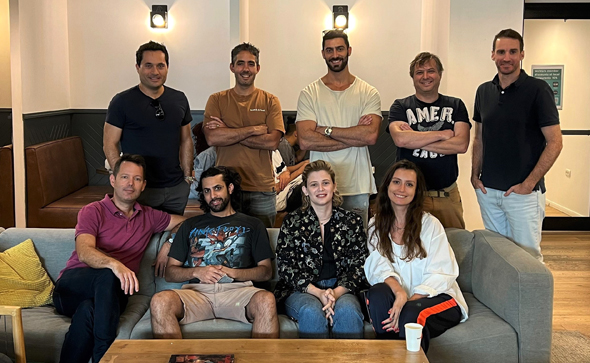 Insurights team. Photo: Insurights

The company has 25 employees, 12 in Israel and the rest in the U.S., and intends to double its workforce over the next year.

"The way U.S. workers engage with their health benefits is broken. We believed there had to be a better, more user-centric and innovative way for employees to understand what their health plans actually cover," said Guy Benjamin, co-CEO and co-founder of Insurights. "At Insurights, we strive to simplify the healthcare process, leading to healthier, happier employees."

"With Insurights, employees will no longer need to spend hours on the phone with insurance reps," said Group 11 Founding Partner Dovi Frances. "HR managers will spend less time resolving employee benefits issues and deciding which healthcare plan to offer employees each year. CFOs will ultimately better manage their immense employee healthcare costs."