Spotlight
Making vendors safe again: Panorays tackles third-party cybersecurity
The platform automates all third-party actions during due diligence, making the process run trouble-free
Company: Panorays

Product: Panorays platform

Raised: $62 million in total, $42 million in Series B in September 2021

Founded: 2016

Founders: Demi Ben-Ari (CTO), Matan Or-el (CEO), Meir Antar (COO)

Israeli startup Panorays aims to provide a panoramic view of cybersecurity threats, and foresee what other solutions cannot. The company was founded by CTO Demi Ben-Ari, CEO Matan Or-el, and COO Meir Antar in June 2016, and aimed to solve a well-known problem: Every business transaction incorporates some type of due diligence and financial benchmarking, which requires cybersecurity solutions since companies are engaging with third-party entities and sharing their information with vendors, explained Ben-Ari in an interview. "You rely on external services to provide a secure solution. All companies - from the smallest to the largest - are leveraging a cloud platform, and require the ultimate level of protection."

Currently, several external services exist for exchanging information, such as email for corresponding with law firms, accounting companies, etc. However, these third-parties have access to corporate and customer data, he explained, which poses a problem. Furthermore, due diligence can be a tedious and lengthy process, and is typically done with Microsoft Excel spreadsheets that pass between customers and third-parties - and can be filled with anywhere from 300 to 1,500 questions. "The evaluator must then review those questions, and conduct a risk-management process with parties they are engaging with. Nearly 90% of the time, this is done manually - to simply get all the pieces of the puzzle together, and onboard them successfully, but it takes up too much time," Ben-Ari noted.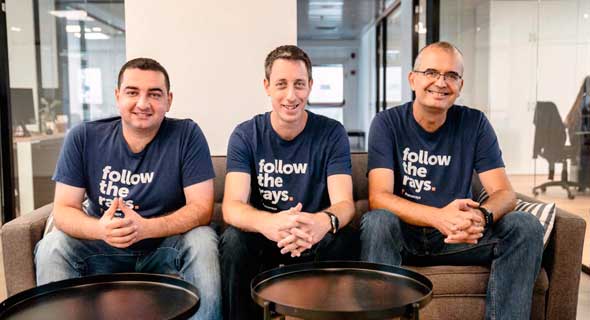 The Panorays' co-founders (from right to left): Antar, Or-el, and Ben-Ari. Photo: Panorays

An all-inclusive platform

This is where Panorays comes into the picture. The cybersecurity startup has developed a Software as a Service (SaaS) platform that doesn't require installation - neither for customers nor vendors - that simply automates the entire process. "As a cybersecurity startup, we want to ensure that your data is protected, so we approach this issue from all sides. We want to understand how a potential hacker would approach or rate a company, while also looking at the problem from both ends: inside-out, by looking at those questionnaires while lacking the context; and through an external view, by trying to evaluate any company and its security pasture, and mimicking the activity of a hacker's reconnaise phase, and building an external attack surface for any organization.

"This includes analyzing its different security pillars: such as its network, application layer, the human aspect, and its employees," he added. "It also involves examining the internal layer, such as incorporating its context, and scaling down all the questionnaires so that only the right questions need to be asked," he said, and in that way companies are less vulnerable since less of their information is "out there," so to speak.

The Panorays platform is designed to encourage visibility of process management, and is a form of third-party security risk management software. As to what makes it unique, Ben-Ari relayed that no other solution puts all the pieces of the puzzle in one place with a high rate of accuracy, while also collaborating with all the entities involved in the due diligence process.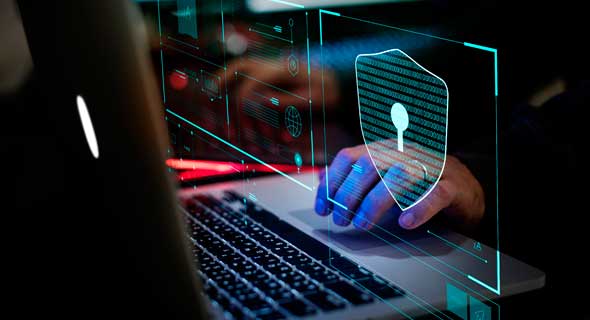 Panorays cyber solution is effective in that it protects enterprises' data from being compromised by third-parties by automating the due diligence system on all ends. Photo: Shutterstock

Fast-paced growth

The startup has raised $62 million so far, and completed a Series B of $42 million last month. Oak HC/FT Partners, Aleph, Greenfield Partners, Moneta VC, Blue Red Partners, and others participated in the September round, while Lane Bess, a former CEO of Palo Alto Networks, who also joined the company's board as an advisor, joined the $15 million Series A in December 2019. Some of its angel investors who joined its pre-seed round in June 2018 include Amichai Shulman, the co-founder of Imperva, Moshe Lichtman from Israel Growth Partners, and Michael Dolinsky of Ermetic. As for the question of when exactly the company plans to conduct a Series C, Ben-Ari did not reveal, but noted that investors are "eager."

"We plan on growing as fast as possible, especially with the demand coming from customers around the world," Ben-Ari noted. Panorays' solution is already available globally, and is being sold to customers in Australia, South Africa, Northern Europe, and the U.S. Currently, the company has offices in Tel Aviv and a sales and marketing branch in New York, although it hopes to further expand.