Stampli launches new corporate card to stop shadow spend
The Israeli fintech company's card allows AP teams to issue, control, and process corporate cards inside its platform
Israeli fintech startup Stampli has announced the launch of its new corporate card, the Stampli Card, an extension of its AP Automation platform. One of the most significant issues facing Controllers and AP teams is the rise of "Shadow Spend," where corporate procurement policies to obtain proper approvals and authorization for spend are avoided by placing purchases on a corporate credit card for online subscriptions and purchases, leaving AP teams lacking visibility into these credit card purchases until the monthly statements arrive. Mercator Advisory Group estimates that commercial card spend for the mid-to -large-market in the U.S. for 2020 was $493.3 billion. Mercator is expecting stronger growth in 2021 and a CAGR of 15.7% in the 2021-2025 timeframe.

"Stampli's mission has always been to provide Controllers and their AP team full control and visibility over all the company spend, regardless of the payment method," said Eyal Feldman, CEO of Stampli. "Payment methods should not determine the process. AP determines the process. We wanted to fix this overused corporate "Shadow Spend" hack for our customers and give them back the control they need to their jobs."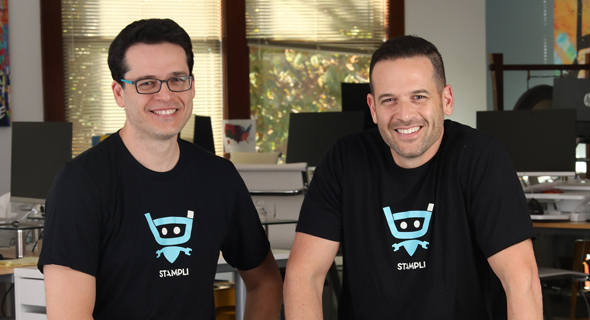 Stampli co-founders Eyal and Ofer Feldman. Photo: Stampli

The Stampli Card was designed to stop shadow spend before it happens, giving AP the control needed to properly manage all spend regardless of the payment method by bringing corporate cards and invoices management together, all-in-one place. The Stampli Card is built on top of Stampli's AP Automation platform. AP teams can issue, limit, suspend and cancel cards on-demand.

Stampli has raised $87 million in funding to date, has offices in Mountain View, Nashville, Kiev, and Tel Aviv, and processes over $20 billion worth of invoices each year. Stampli was recently named to CB Insights Fintech 250, recognized as Best Company Work-Life Balance by Comparably, and named a leader in G2 Grid for AP Automation nine times.